[ad_1]
Wonita Sushi Seafood & Bar quietly opened earlier this month in the former Outback Steakhouse at 1260 S. Moorland Rd. in Brookfield, giving customers their first taste of a menu filled with seafood and sushi dishes. at will.
Wonita's mission could best be summed up by the meaning of her name, which when translated from Japanese means: "you, me, them". It's a sentiment that, according to co-owner Jessie Jin, embodies the notion of "togetherness and unity for our family and our community."
Step inside the restaurant and you'll find the classic warm wooden details that remain from the building's steakhouse days. But that's juxtaposed with updates, including updated furniture, stone details, geometric patterns, and pops of modern pink.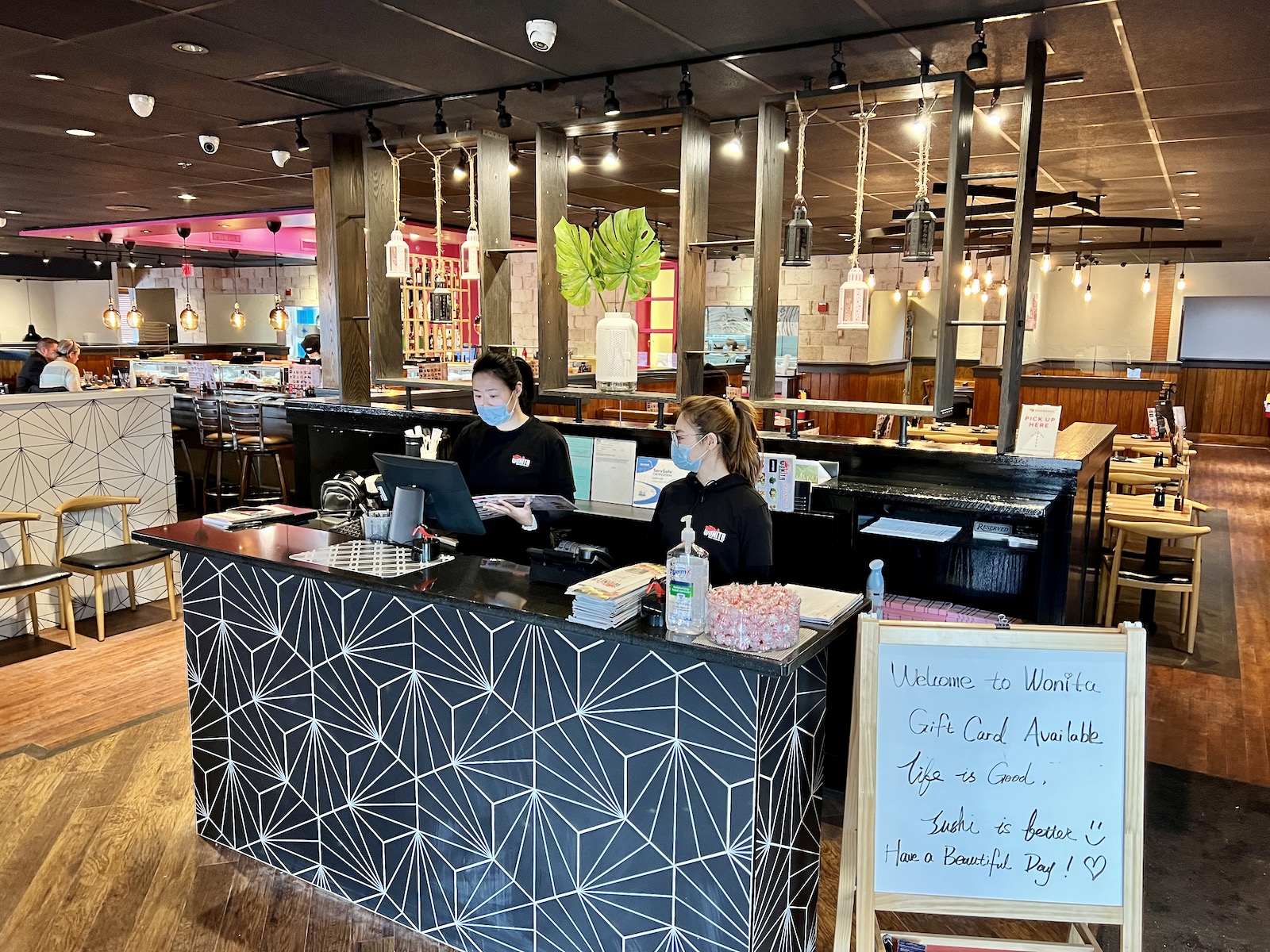 Freshly painted walls feature modern art, while booths and banquettes offer a variety of seating, as well as tables to accommodate larger groups.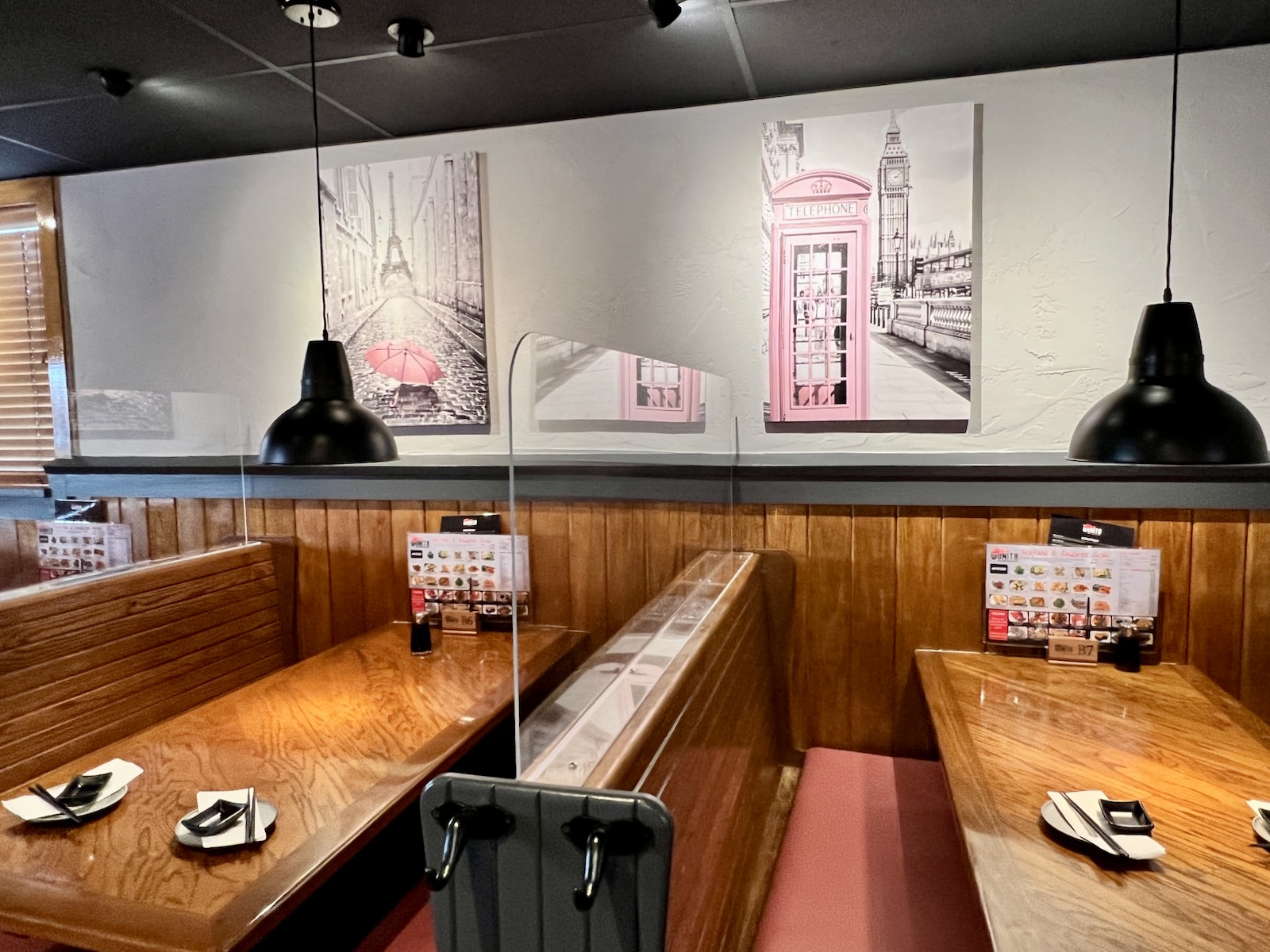 Jin says Wonita aspires to provide its customers with an exceptional dining experience, which not only includes efficient and friendly service, but also ultra-fresh seafood. The latter, she says, is possible largely due to demand, which allows the restaurant to accept seafood deliveries up to four times a week.
This includes maintaining a tank of live lobsters, which are seasoned, steamed and served to guests in a variety of preparations.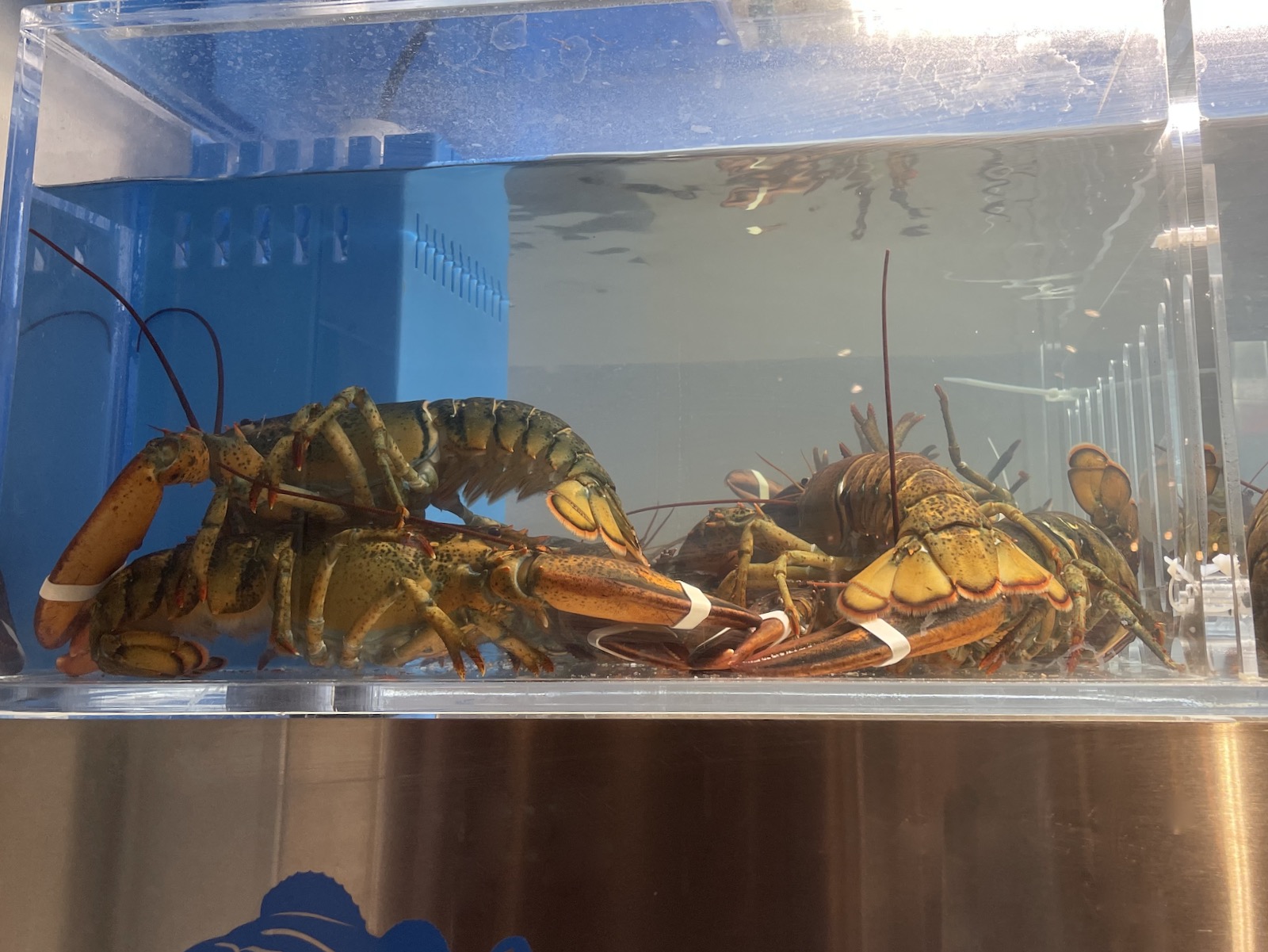 In the center is the Wonita Bar, which serves as both a sushi bar on one side and a traditional bar on the other, offering a full range of draft beers (Japanese, craft and macro), wines and sake (junmai, ginjo, honjozo and nigori) as well as a menu of signature cocktails, including a lychee martini, matcha mai tai and peach Moscato sangria.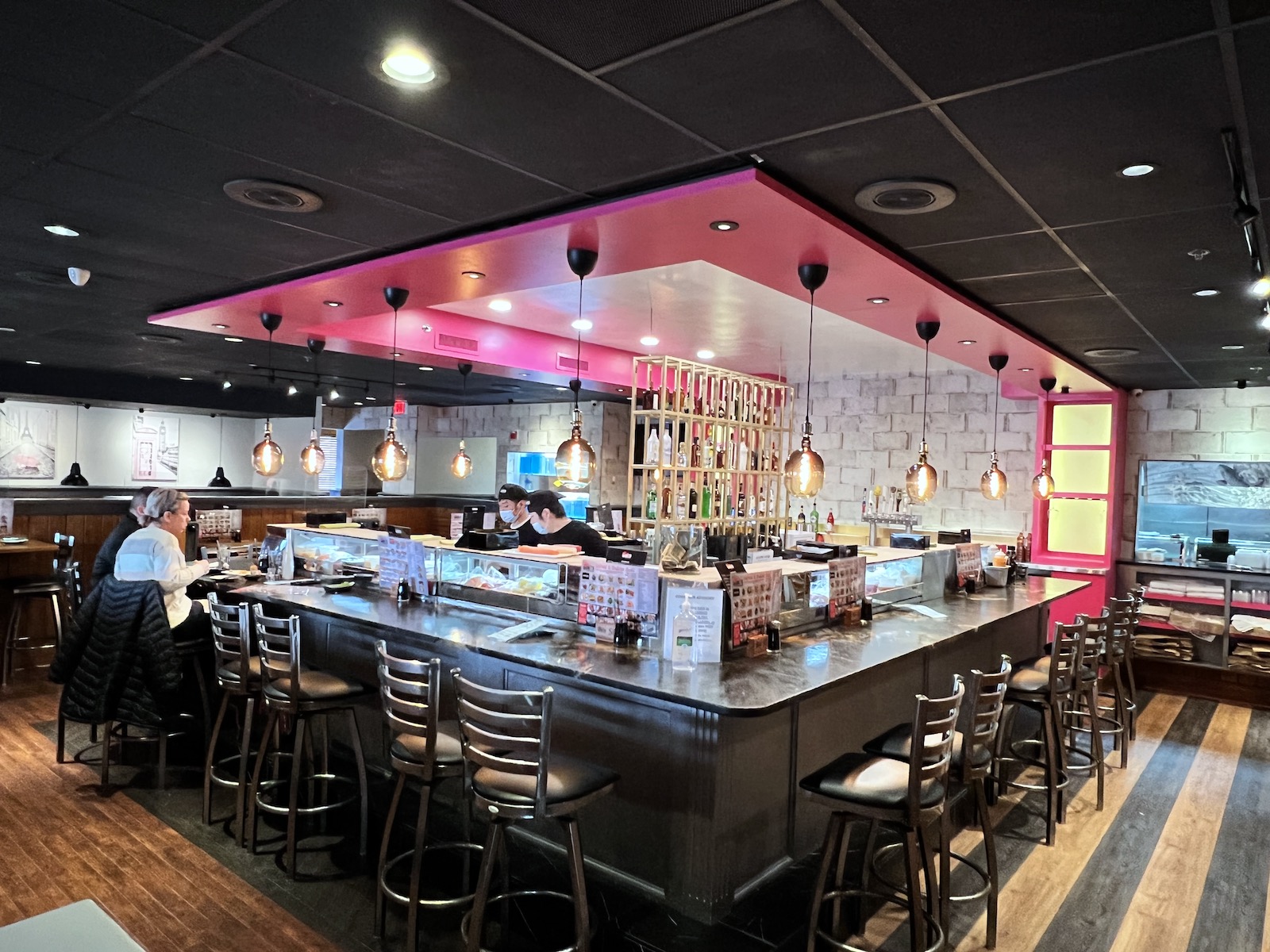 Guests can also enjoy the theatricality of a Wonita sake bomb: a shot of homemade sake, balanced on two chopsticks above a glass of pear cider. You say "sake" and the waiter says "bomb", while simultaneously slapping the table with his fist, causing the shot to fall into the cider.
As for the food, there's something for everyone – including those who don't like sushi or seafood – and the menu is flexible enough to accommodate solo dining, sharing and appetites. of all sizes.
On the appetizer menu, customers will find familiar dishes ranging from shrimp shumai and crab rangoon to edamame shrimp and tempura, all priced between $5 and $8.99.
There's even a delicious fried fish appetizer: white fish — usually tilapia or snapper — with crispy katsu-style panko breading and a tender, juicy interior (two pieces for $8.95). The dish could creatively replace the usual Friday night fish fries, perhaps served with a crispy kani salad (crab, cucumber, masago, mayo, $7.50).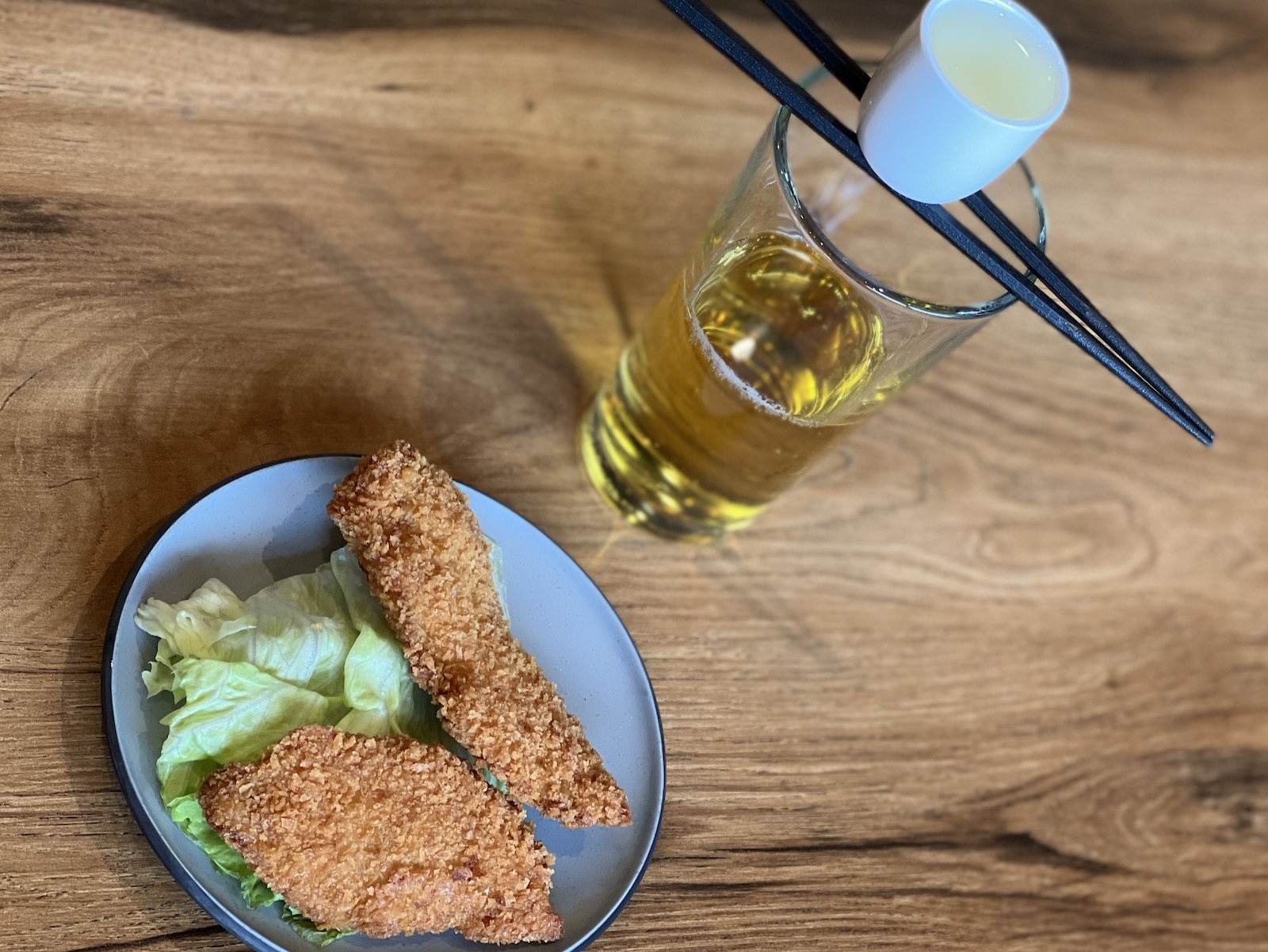 Dig deeper into the menu and you'll find a variety of non-seafood specialties including chicken katsu, ham fried rice, Korean ribs, and garlic ribs. Diners are also invited to "make their own" Peking Duck Bao, thanks to a plate of steamed buns, green onions, thinly sliced ​​duck and hoisin sauce, all ready to be made into personalized buns. .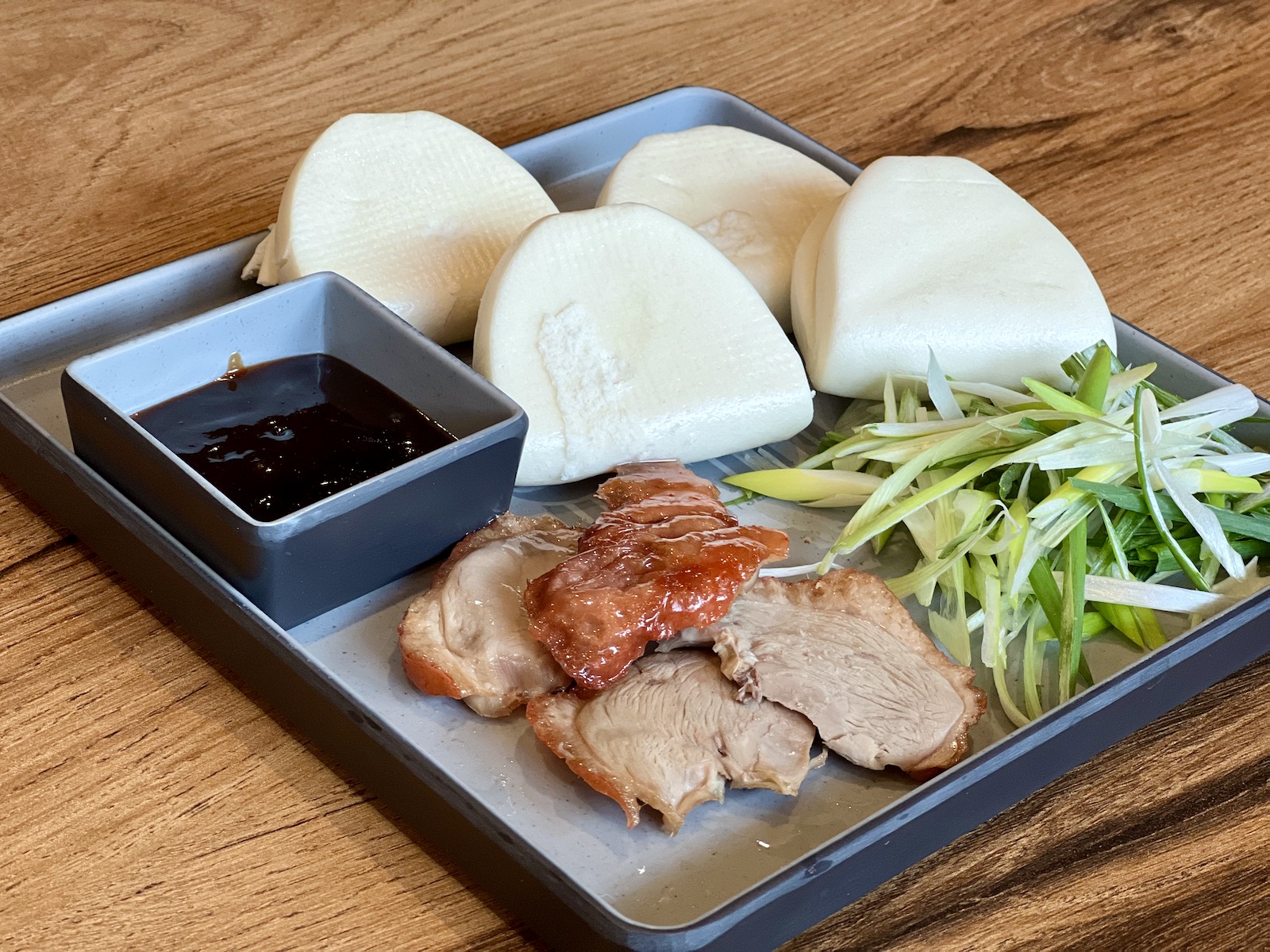 But seafood dominates the menu with options like nutty shrimp presented on a bed of greens, while steamed scallops are smothered in garlic sauce and served beautifully in their shells.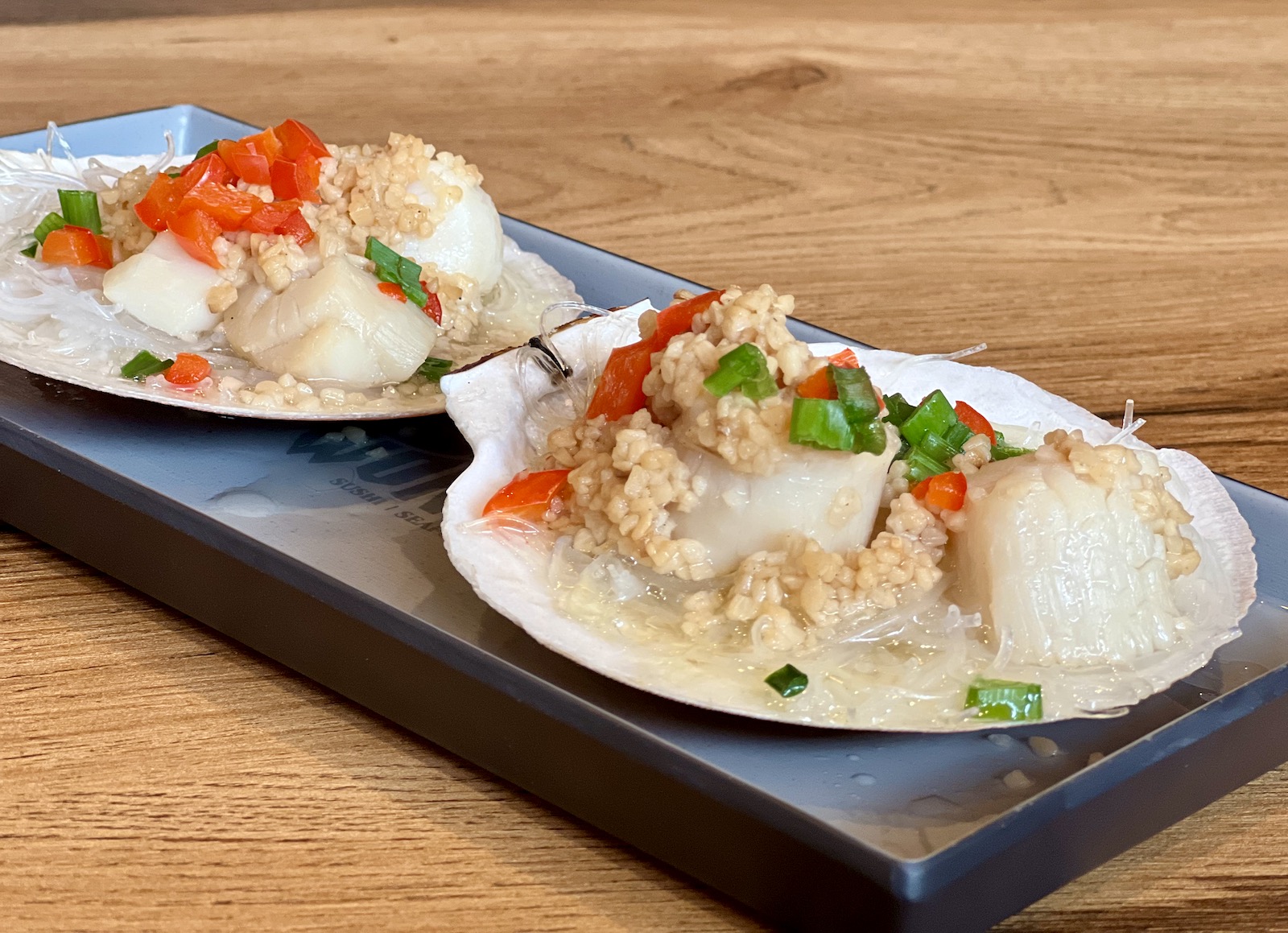 Many items are prepared simply. Fresh oysters are served on the half shell (with ketchup, horseradish and lemon) while plain breaded and fried oysters are also available.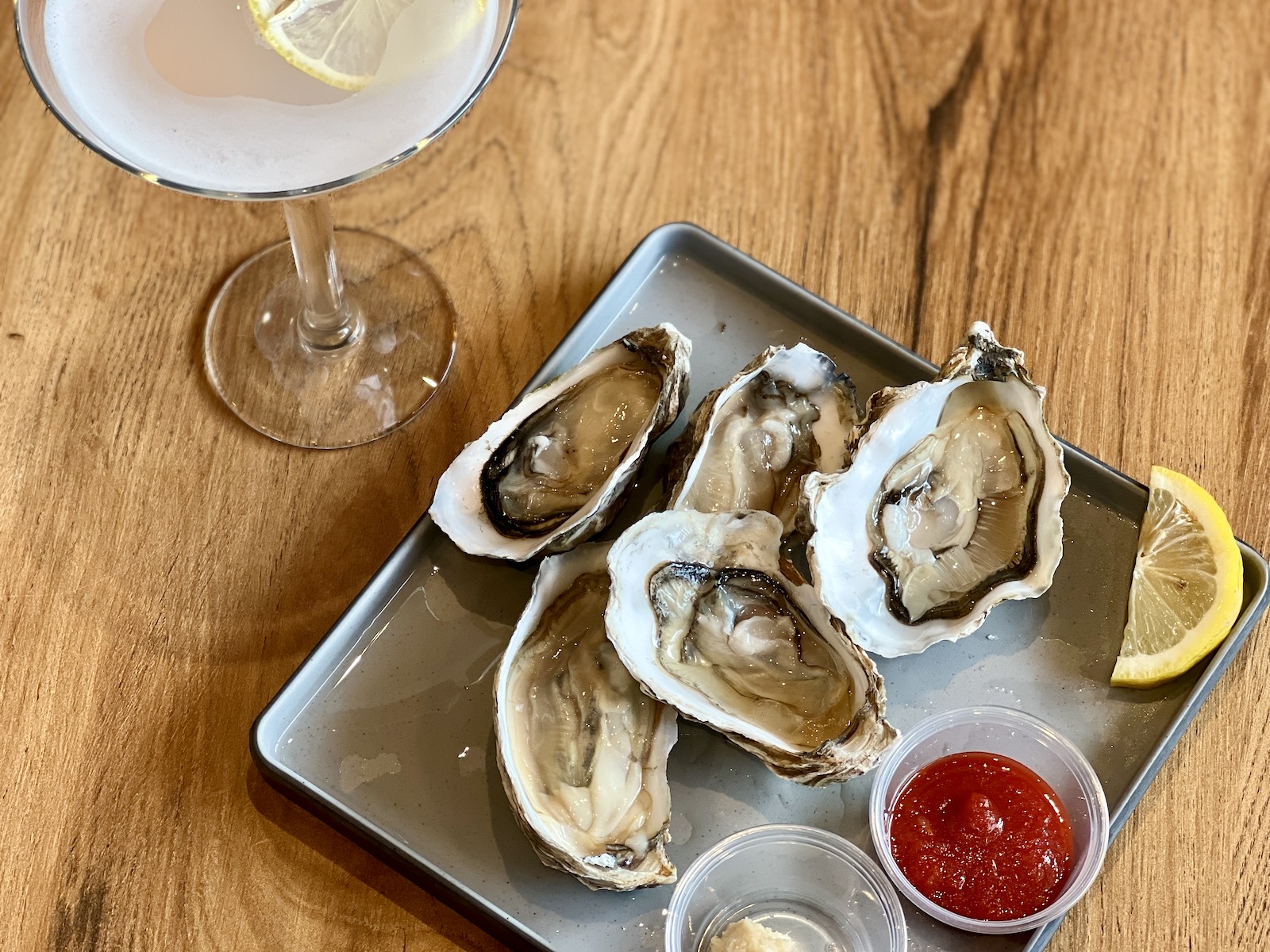 Steamed snow crab clusters are steamed and presented with plenty of melted butter for drizzling.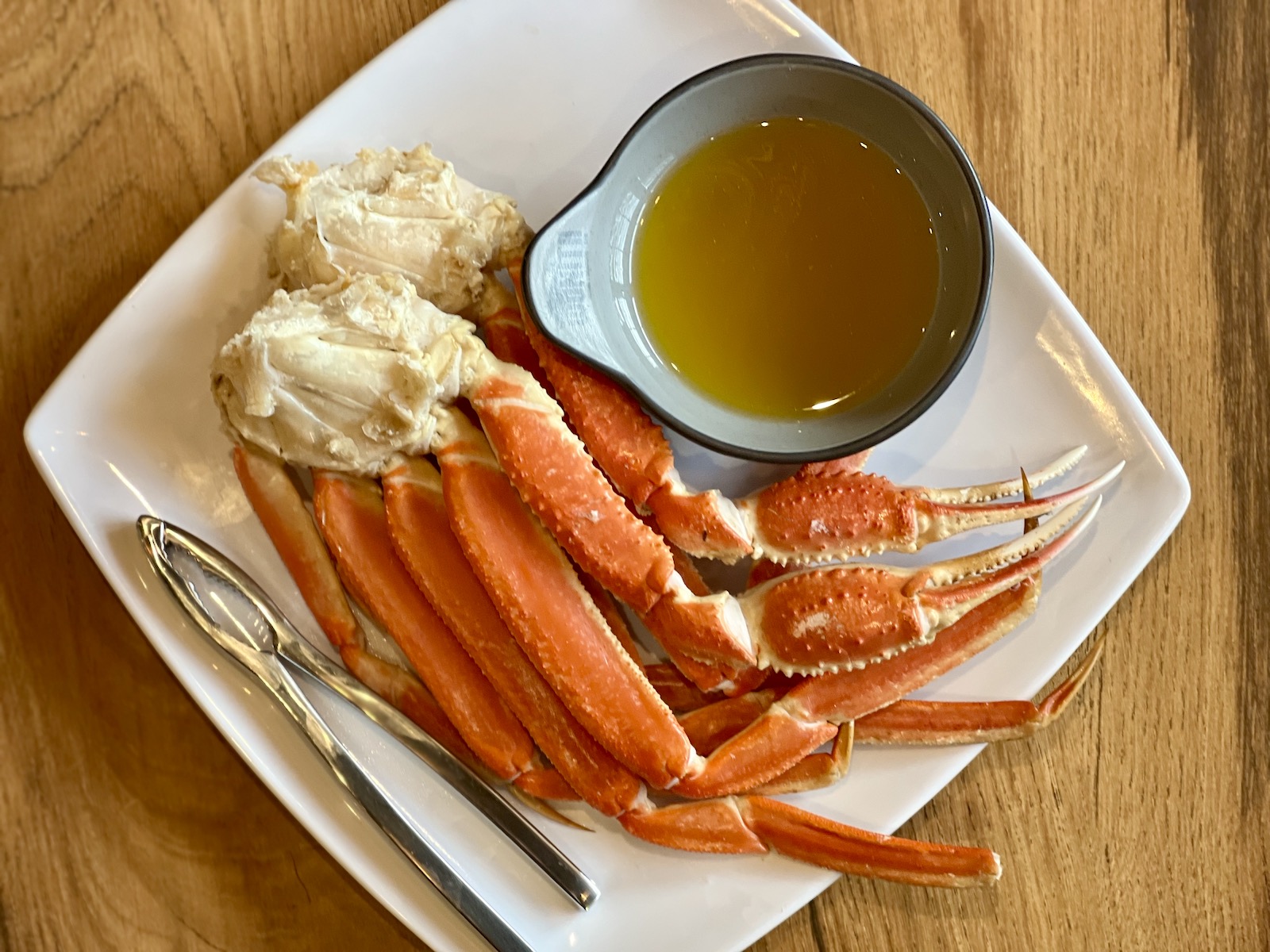 Meanwhile, the lobster is presented in a variety of ways, including steamed (with pulled butter) or dressed in a spicy Sichuan or ginger sauce.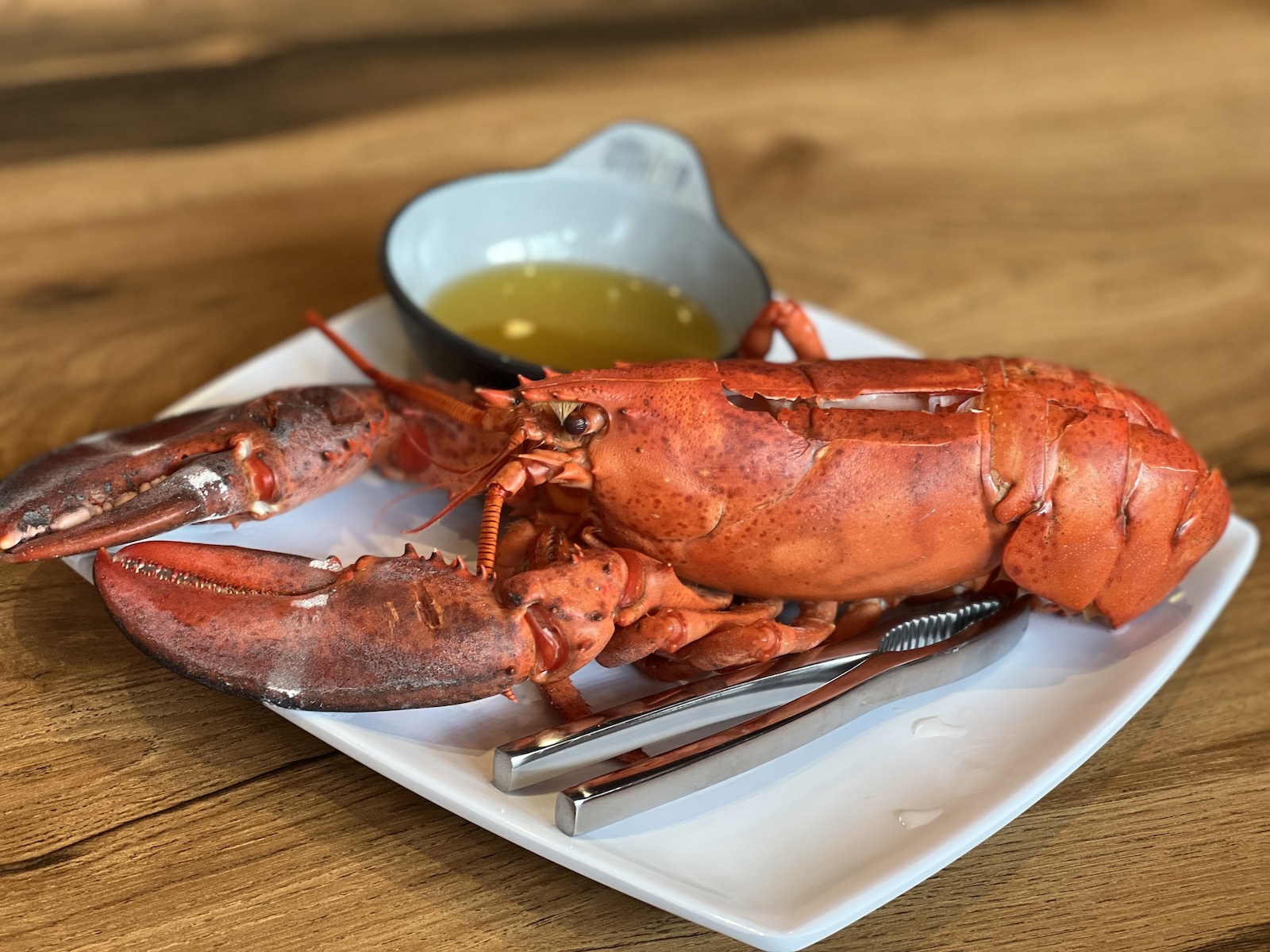 On the sushi side, there are beautifully presented nigiri and sashimi (photo: Sashimi deluxe: prawns, salmon, tuna, octopus, plus an order of uni).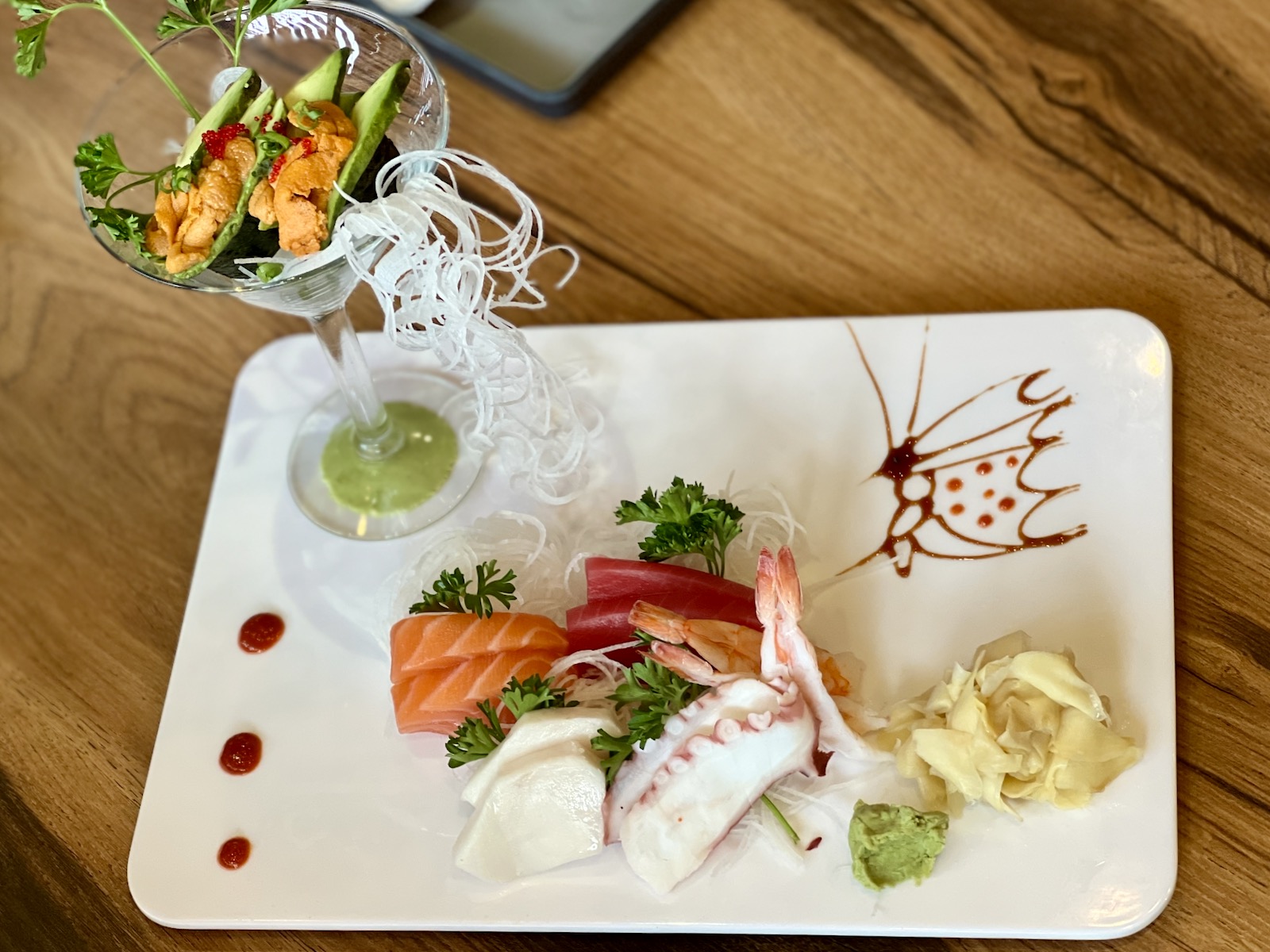 There is also a multitude of makis, including a selection of vegetable-based sushi and cooked fish rolls.
Baked buns include baked buns like dynamite (spicy tuna, cream cheese and avocado topped with baked crab, scallop and eel sauce, $16); the torched fire dragon roll (shrimp tempura, cream cheese, salmon, white tuna, eel and mayo sauce, $15); or the fried Wonita roll with salmon, shrimp tempura and honey cheese topped with eel sauce and spicy mayo ($9 for five pieces; $16 for ten).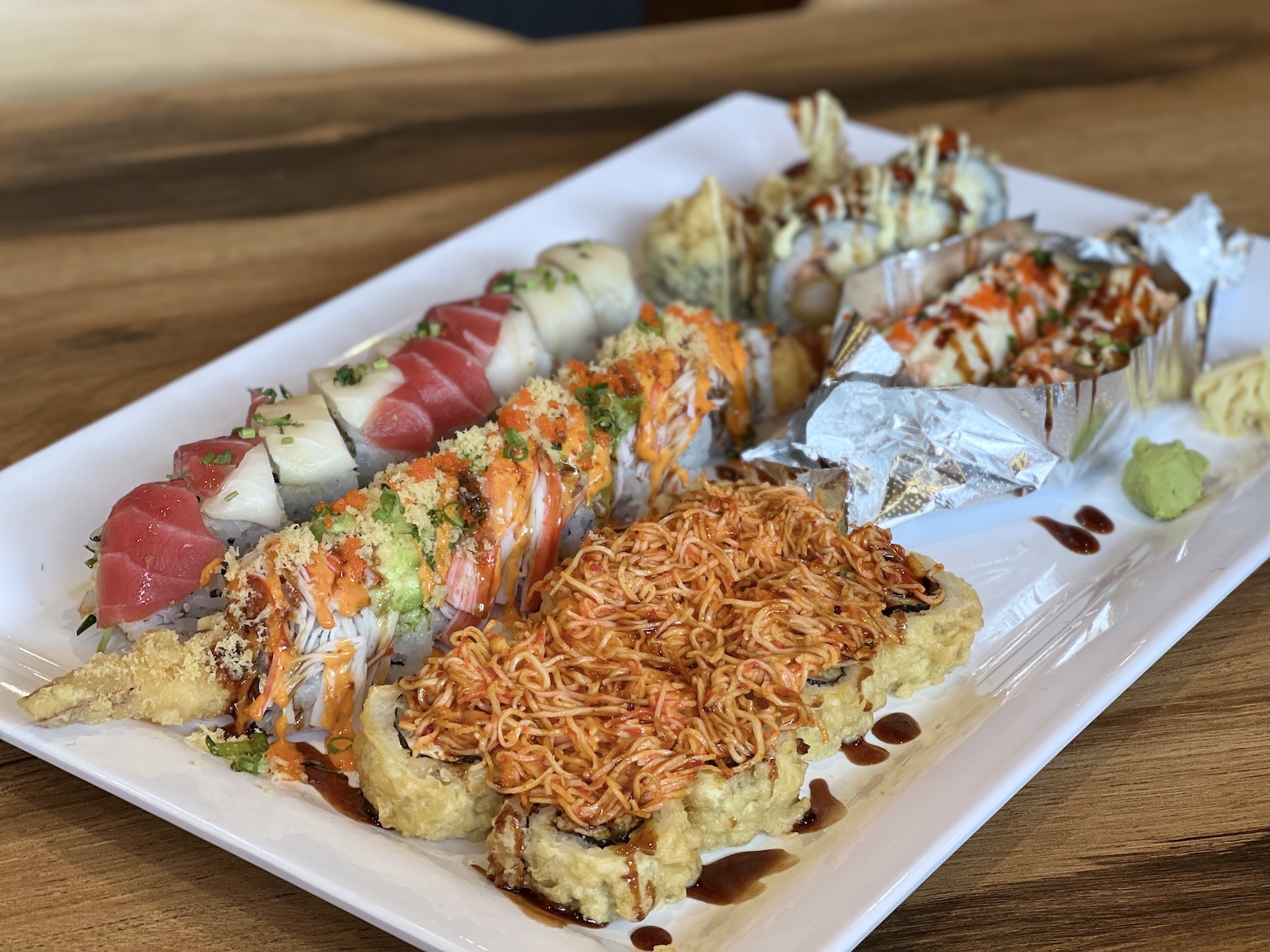 Do you prefer fresh, raw fish in a creative form? There are burst-flavored options like the angel hair roll (tempura and apple shrimp topped with crab, avocado, panko, masago and green onion, $15) or the spicy crispy tuna roll with cucumber, crunch and jalapeno. garnished with tuna, white tuna, cilantro, sesame oil and ponzu sauce ($14).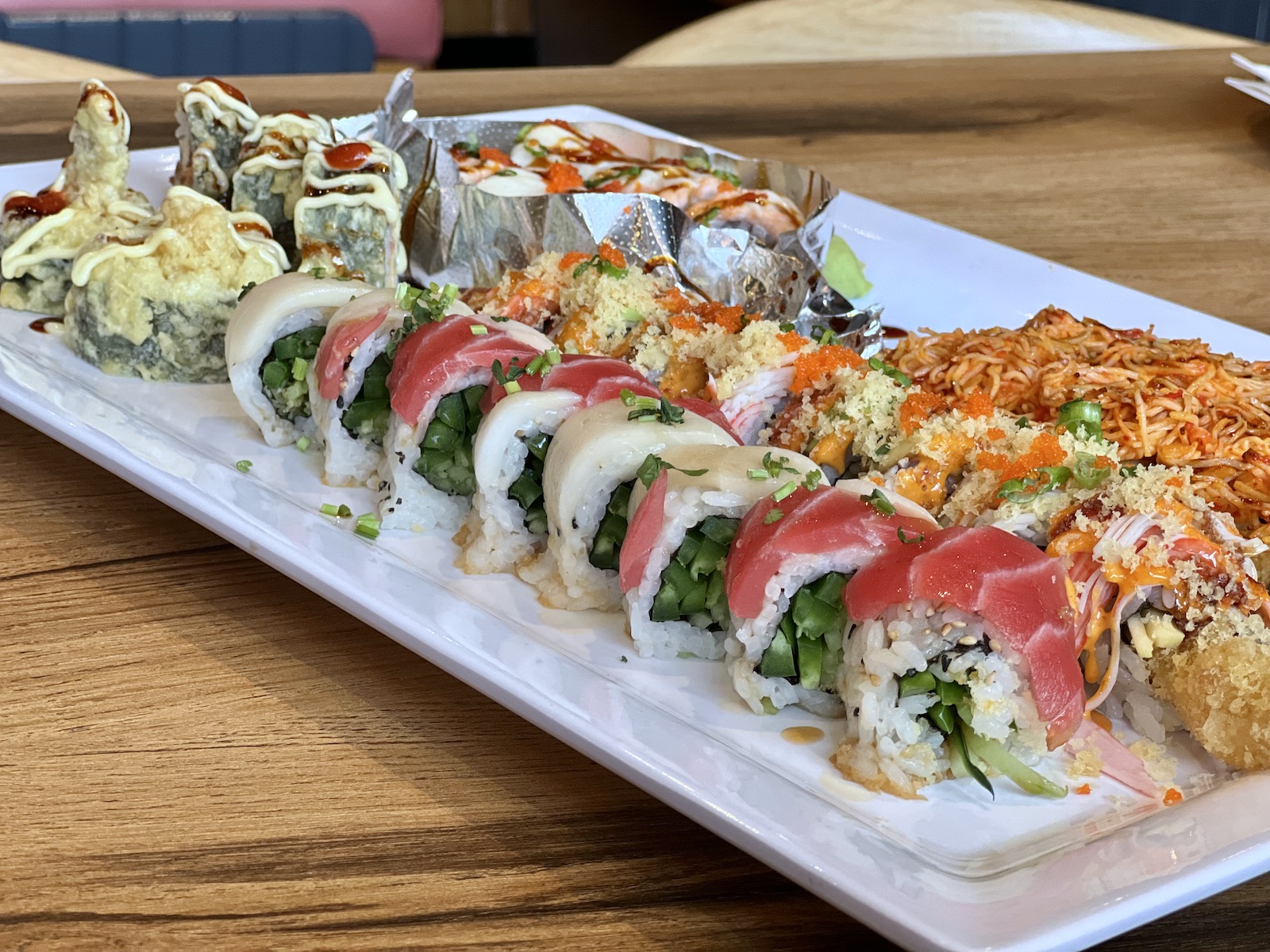 All dishes and sushi are available a la carte or as part of Wonita's "Endless Sushi & Seafood" offering, which is available for lunch ($17.99 per person on weekdays until 3 p.m.) or dinner ($26.99 per person and all day on weekends). Customers simply fill out a menu card with their meal selections and hand it to staff to order.
All items are included in the price. But customers are asked to order only what they can eat (leftovers are chargeable); and if a table wishes to share a wide variety of items (sharing is encouraged), each person at the table will be charged for the endless menu.
Customers ordering the "endless sushi" option should also note that some seafood dishes come with a minimal surcharge. (For example, lobster and crab dishes are +$8.99.)
Wonita is open Sunday to Thursday from 11 a.m. to 9:30 p.m. and Friday and Saturday from 11 a.m. to 10 p.m.
[ad_2]
Source link