Finding a place to drink in Milwaukee isn't much of a challenge thanks to an ever-growing list of watering holes, from local beer bars and taverns to sports bars and cozy dives. Whiskey bars, on the other hand, are rarer, especially on the West Side.
But that is all about to change thanks to Whiskey Haze, a new whiskey bar and restaurant at 5513 W. North Ave. which should appeal to seasoned whiskey lovers as well as those curious about whiskey.
Christine McRoberts, who also operates McBob's just down the block, owns the new Uptown spot; but she says the idea was the fortuitous result of a series of conversations with Chef Frank Harroun, an industry veteran whose resume includes spots like Pastiche, Meritage, The Noble and – most recently – Lucky Joe's Tosa.
"If you look at the best whiskey bars in the country," says Harroun, "these are places where the caliber of the food matches the caliber of the whiskey. What we wanted here was one of those unexpected places you just stumbled across… and it turns out this is this truly amazing place.
Harroun's idea prompted McRoberts to contact Kevin Murphy, a bar industry veteran who ran the bar program at Jackson's Grille for nearly a decade.
"She came to me with a concept that really interested me," says Murphy, noting that he was excited about the prospect of taking something that already interested him to the next level. "And we spent some time on the Bourbon Trail, chatting with master distillers and gathering the knowledge needed to really create a true whiskey bar."
The result? A rustic chic and cozy space with over 80 bottles (and a growing collection) of whiskey, an adorable mural of Harroun's dog in the hat, Boris, painted by local artist Clive Promhows, and a menu of well-executed dishes that are also delicious on their own as they are accompanied by a glass of bourbon, rye or scotch.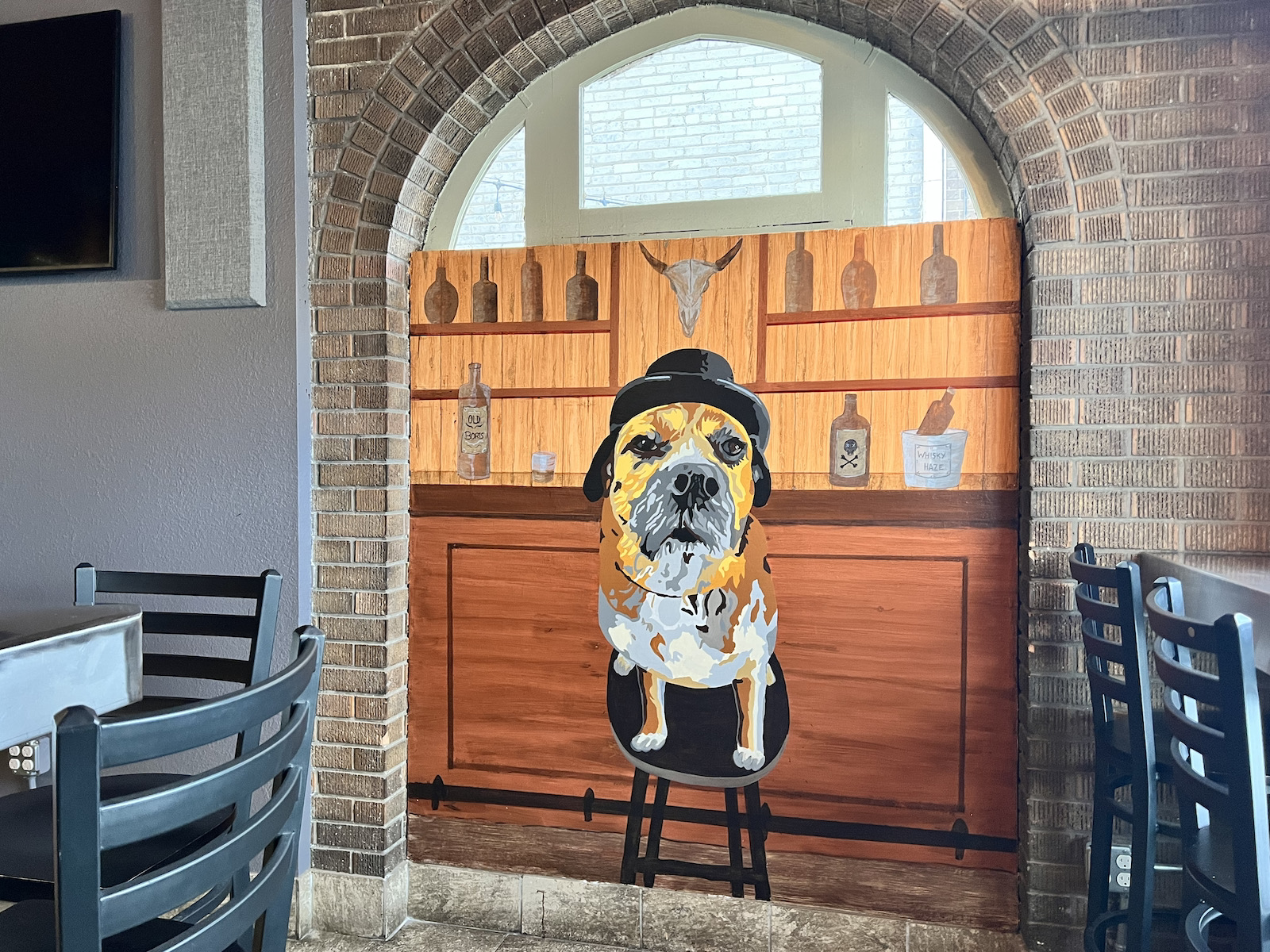 And just in case you can't get enough of Boris, a series of portraits by local photographer Megan Moran are being selected, framed and hung on the newly painted gray walls.
"I loved the concept when Frank introduced it to me," says McRoberts. "And I was lucky to find the right people to make this happen. I'm so happy with how it all turned out.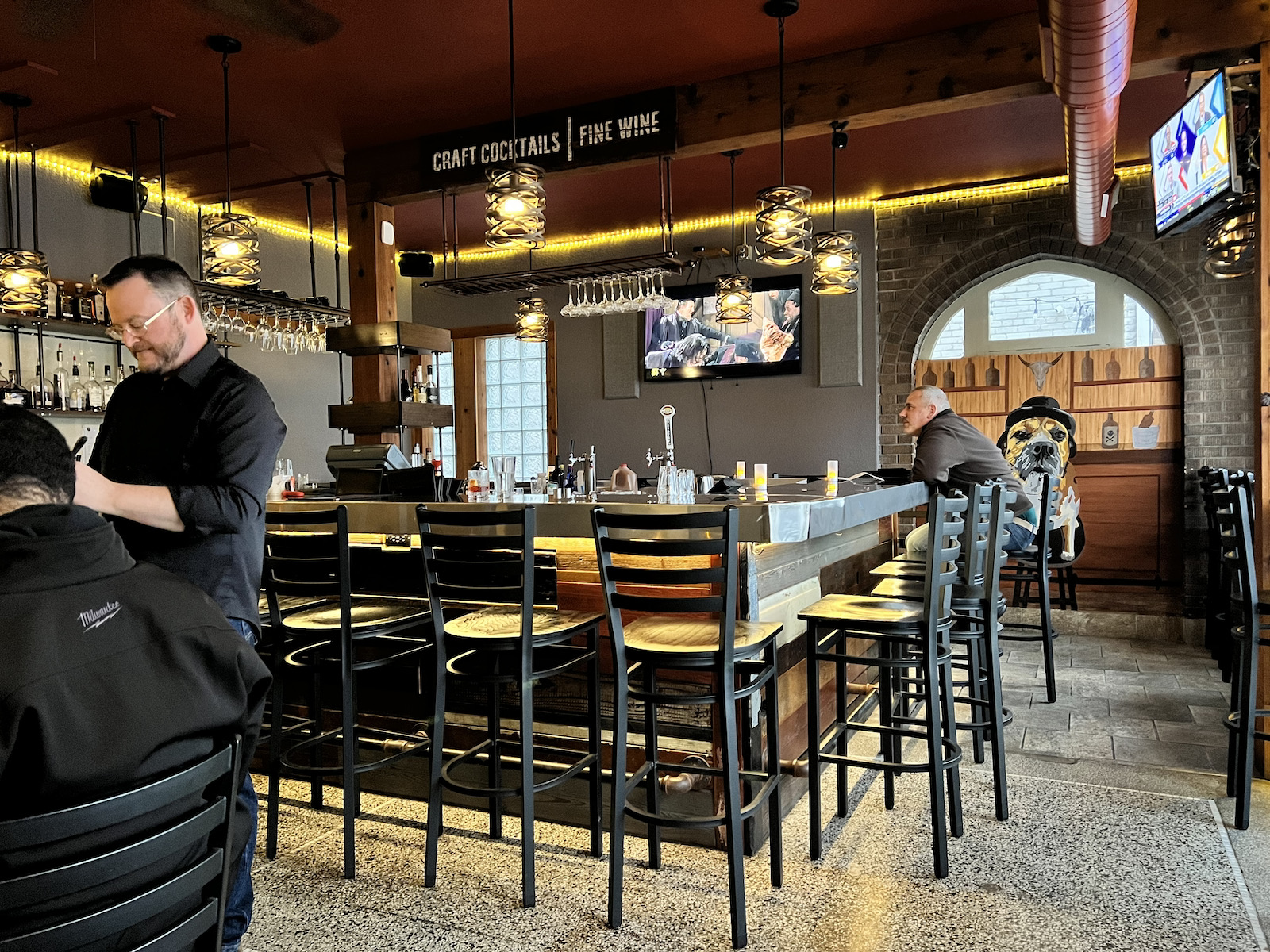 Murphy says he's working hard to improve the bar's selection of whiskeys to include at least 100 bottles, including selections from India and Japan.
"We're focusing on unicorns," he says, "But we'll have a range of offerings that will meet people wherever they are. The goal is to have a lot here for the connoisseur; but we are also happy to give people the opportunity to explore.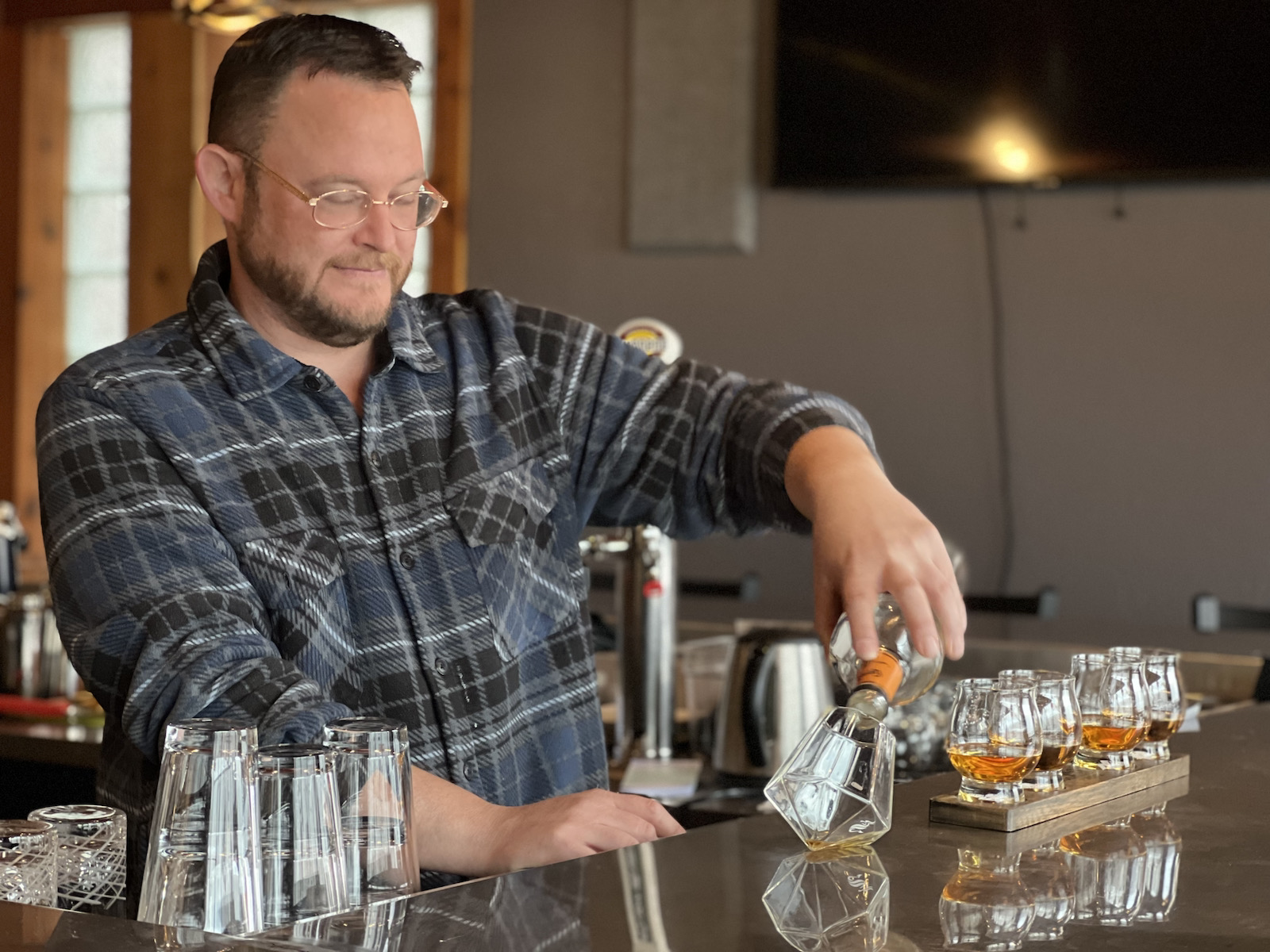 Premium pourers including Calumet Farms Single Black 12 Year Bourbon, WhistlePig 10 Year Single Barrel and Very Olde St. Nick Rye are served in diamond cut glasses.
But guests are also welcome to explore the Whiskey Haze collection with ounce or half ounce flights, including drinks from the full range produced by Old Forester.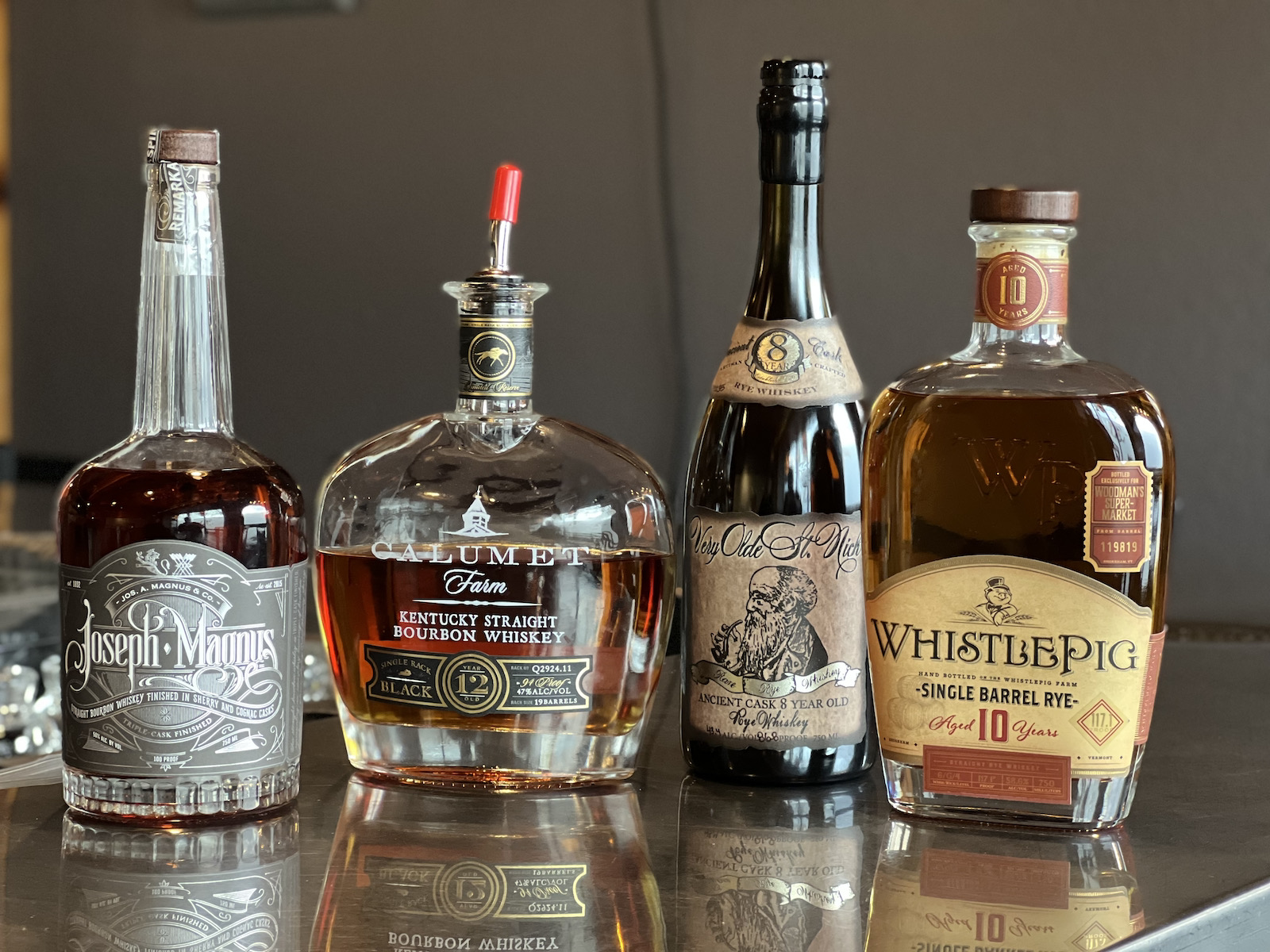 In addition to wine and beer, Murphy has also created a list of craft cocktails ranging from a classic cosmo and sidecar to whiskey-based selections including Boulevardier and Sazarac. Guests can also feast on an old style cherry smoky or a negroni.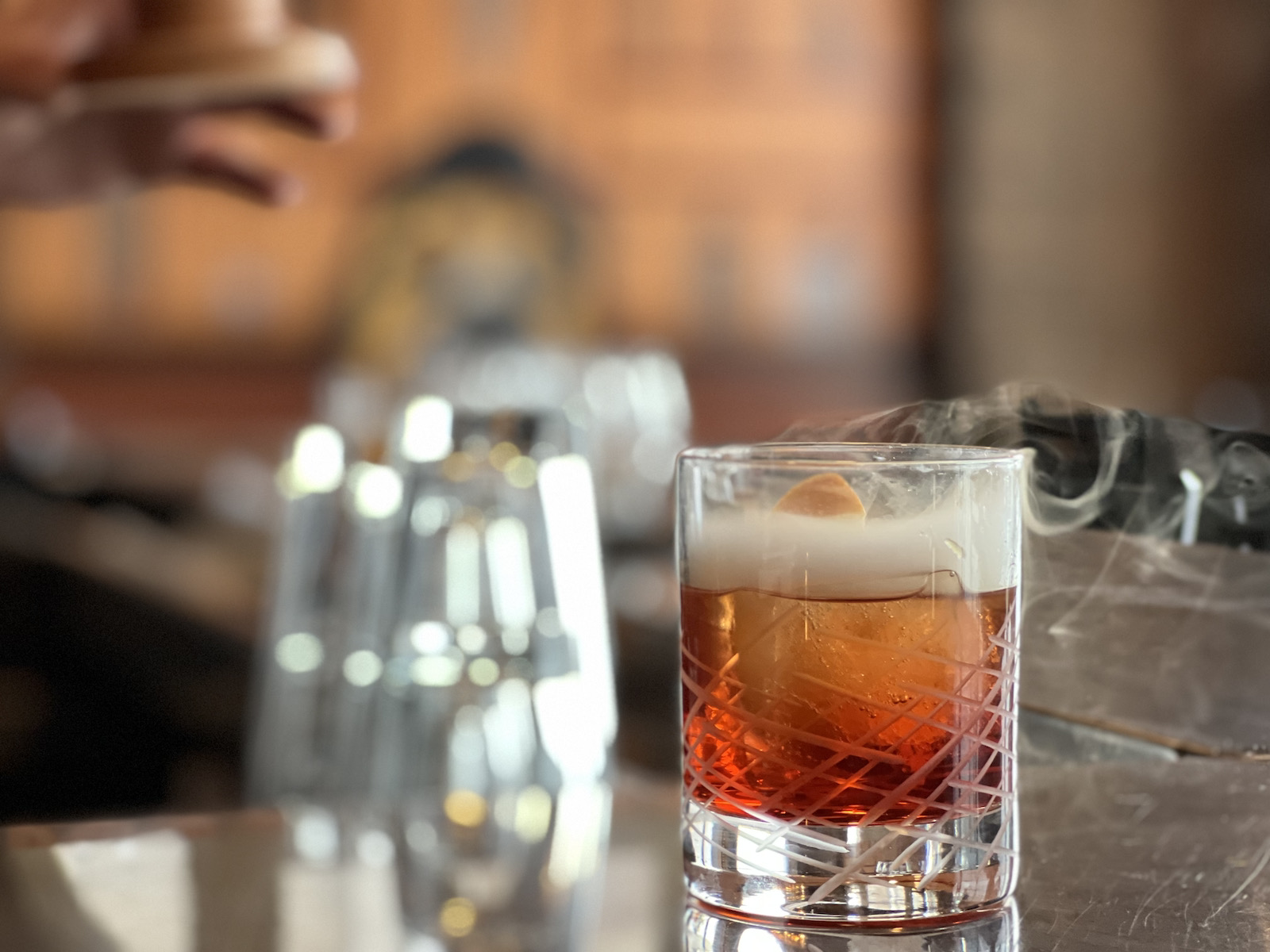 By early 2022, Murphy says he also hopes to launch a membership-based Bourbon Club offering monthly tastings, whiskey dinners and a range of other whiskey-related offerings.
Meanwhile, Harroun has curated a menu of snacks, appetizers, salads and entrees that pair well with bar selections, while also supporting neighborhood vendors.
Bar snacks include homemade pickled seasonal vegetables ($ 6), a spicy Chex mix enhanced with Angostura bitters ($ 5) and a vegan cheese dip served with roasted cauliflower or steak fries ($ 13 ).
But guests can also munch on cheese or charcuterie boards ($ 14-16) or Whiskey Haze chicken wings, which are mixed with guests' choice of dry rub, Buffalo sauce, or hot honey bourbon and grilled. They are served with carrots, radishes and blue cheese or a ranch dressing for dipping (market price).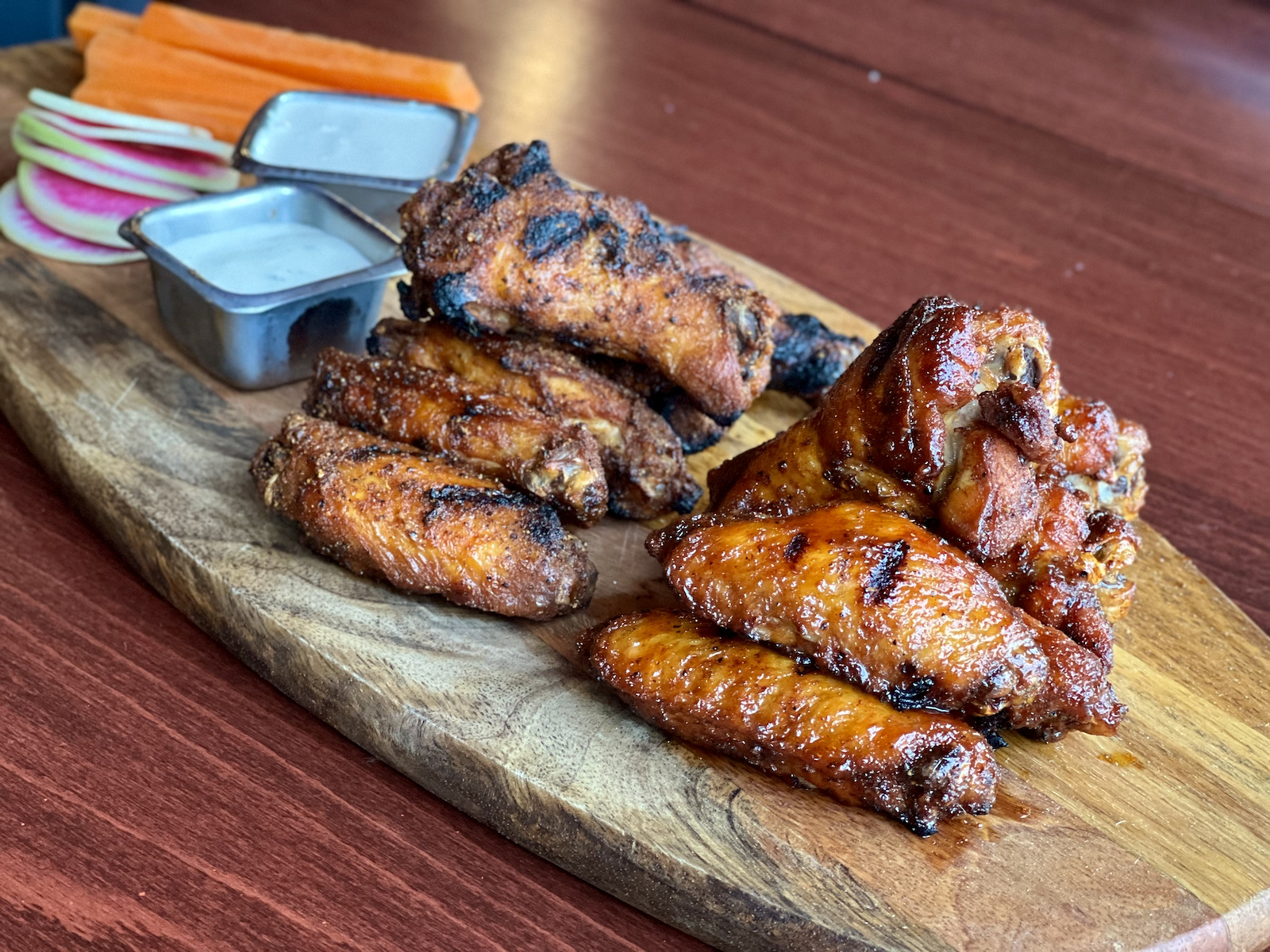 Seafood options include freshly shucked oysters with shallot and apple cider mignonette (market price); stuffies, a Rhode Island signature with shrimp-stuffed clams topped with mornay parmesan ($ 13); or a pound of PEI mussels. steamed with Kettle Range chorizo, shallots, garlic and white wine and served with slices of toasted Rocket Baby baguette ($ 11).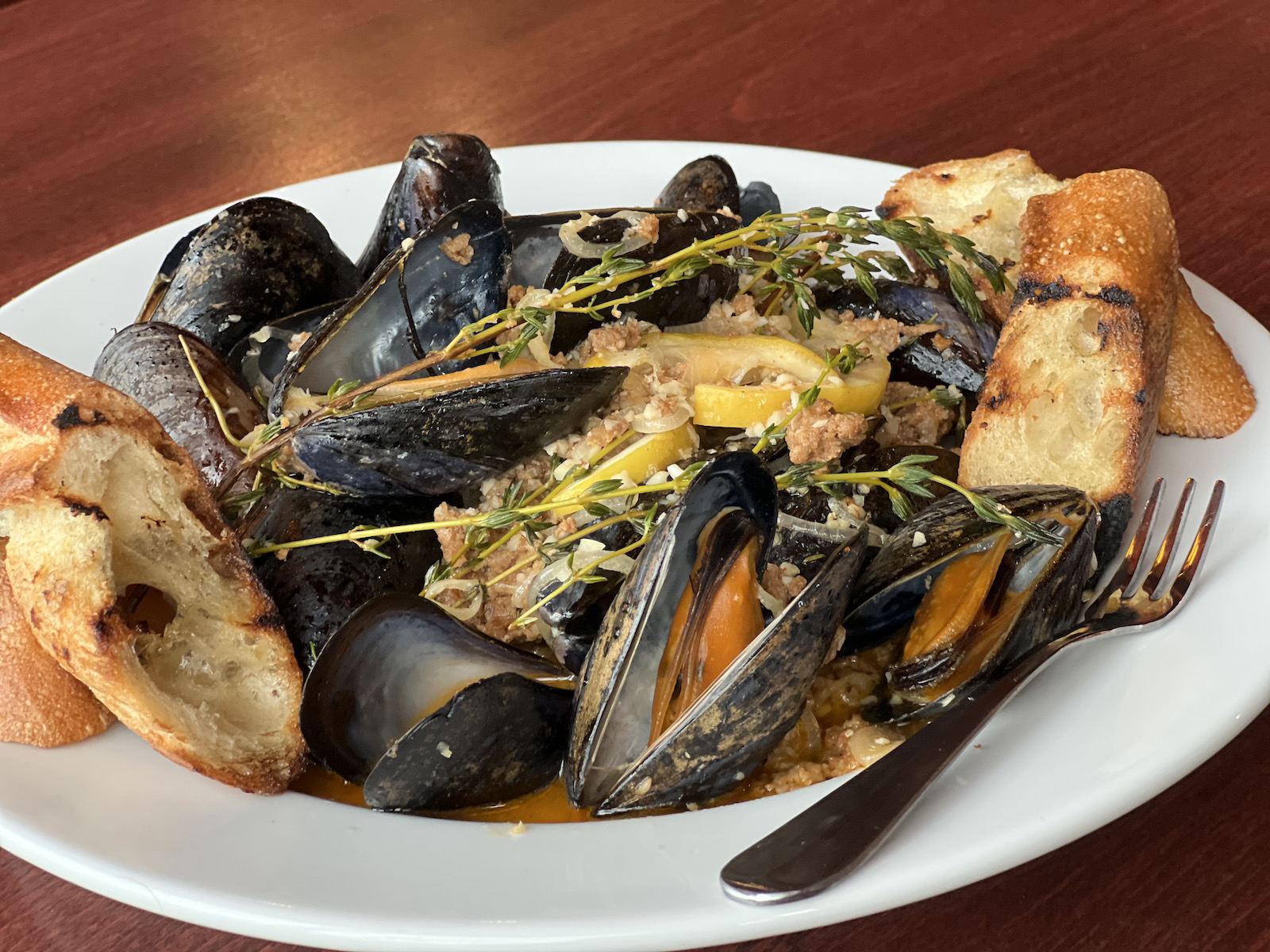 Pickled Napa cabbage is the base for a unique toasted Caesar salad topped with crispy pancetta, Parmesan shavings, and toasted panko ($ 12), while farm-fresh red, golden, and chiogga beets are classically paired with goat cheese, grilled pepitas and an orange yogurt vinaigrette ($ 11).
Most hearty dishes include the half-pound Haze Burger made with Kettle Range Custom Ground Beef on a Rocket Baby Baguette with seasonal toppings (currently caramelized leeks, crispy kale and camembert) and steak fries on the top. side ($ 15); a wild mushroom tart with fresh herbs, cream of parmesan with garlic and goat cheese served with mesclun and champagne vinaigrette ($ 13); and Portuguese roast served with Linguica sausage, potatoes and spicy coriander carrots ($ 20).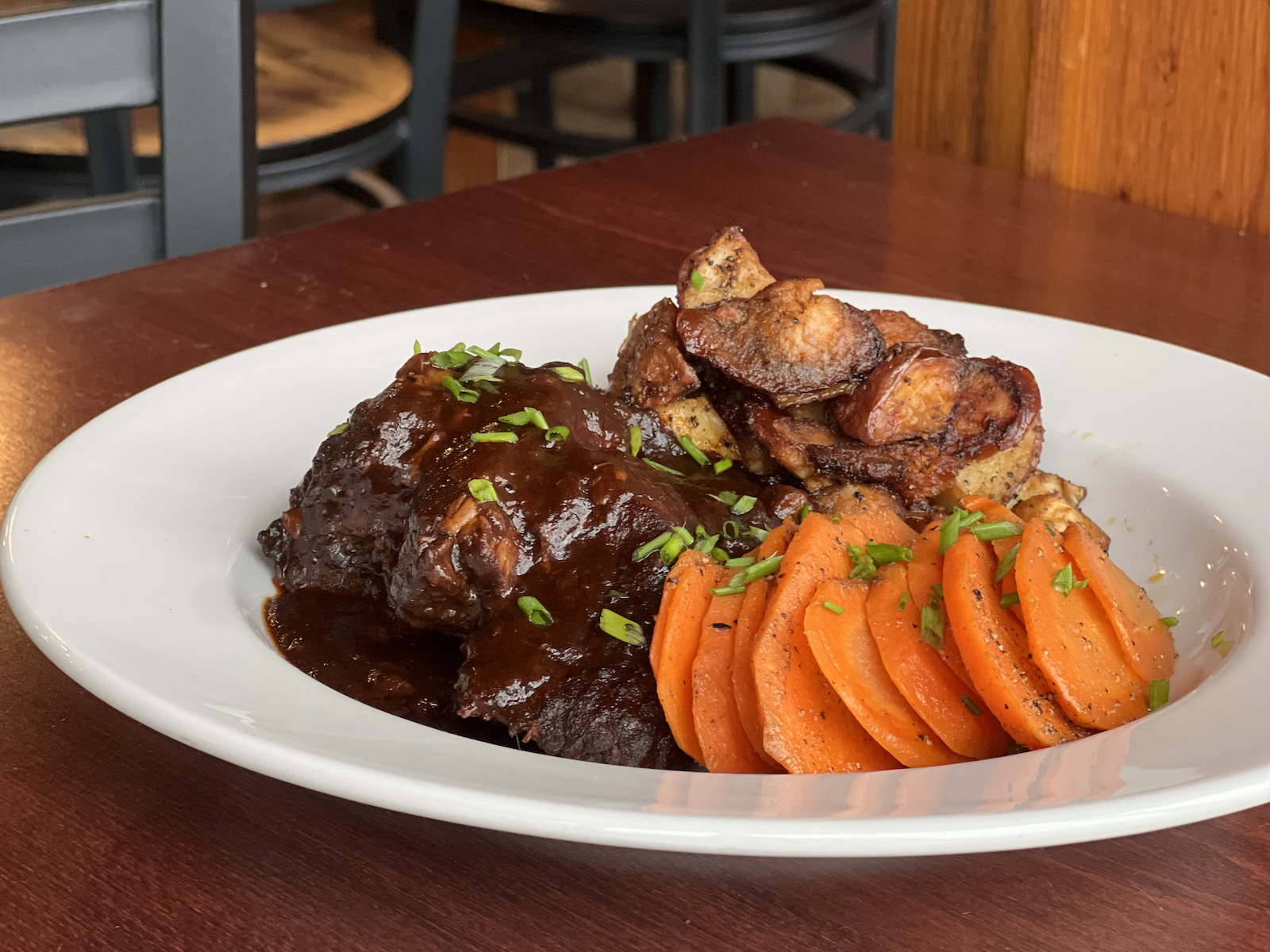 The warming risotto includes roasted vegetables and Parmesan ($ 10) with additions like chicken breast, steak or tofu ($ 5 to $ 9). And yes, there is also the steak served with fingerling potatoes, pan-fried Brussels sprouts, bourbon mushrooms and a half of veal in house red wine (market price).
Harroun says the menu will change with the seasons. He also expects to come up with new deals and regular promotions as the restaurant progresses.
"Of all the places I've opened over the years, this has been the nicest," says Harroun. "The collaboration between myself, Christine and Kevin has been great. And what's even more awesome is that we're just getting started… "
Whiskey Haze is open Tuesday through Thursday from 4 p.m. to 11 p.m. (kitchen closes at 9 p.m.) and Friday and Saturday from 4 p.m. to 11:30 p.m. (kitchen closes at 9:30 p.m.)