Dine once at JAG restaurant and you will immediately realize that they are far from fluffy and flamboyant. Instead, it's a masterful display of culinary skills, made evident in the restaurant's seasonality showcase. JThe spring menu ($298) is no exception. Presented in eight courses, it's a cohesive display of chef Jeremy Gillon's flair and precision in his innovative cooking – after all, he earned the restaurant a Michelin star in its first year.
The culinary ballad opens with an enchanting elixir of snow peas, infused with crunchy dehydrated nettle and sweet peas dusted with nori powder. The springtime lightness of snow peas persists, and you can't help but dream of having a bag of crisps for yourself.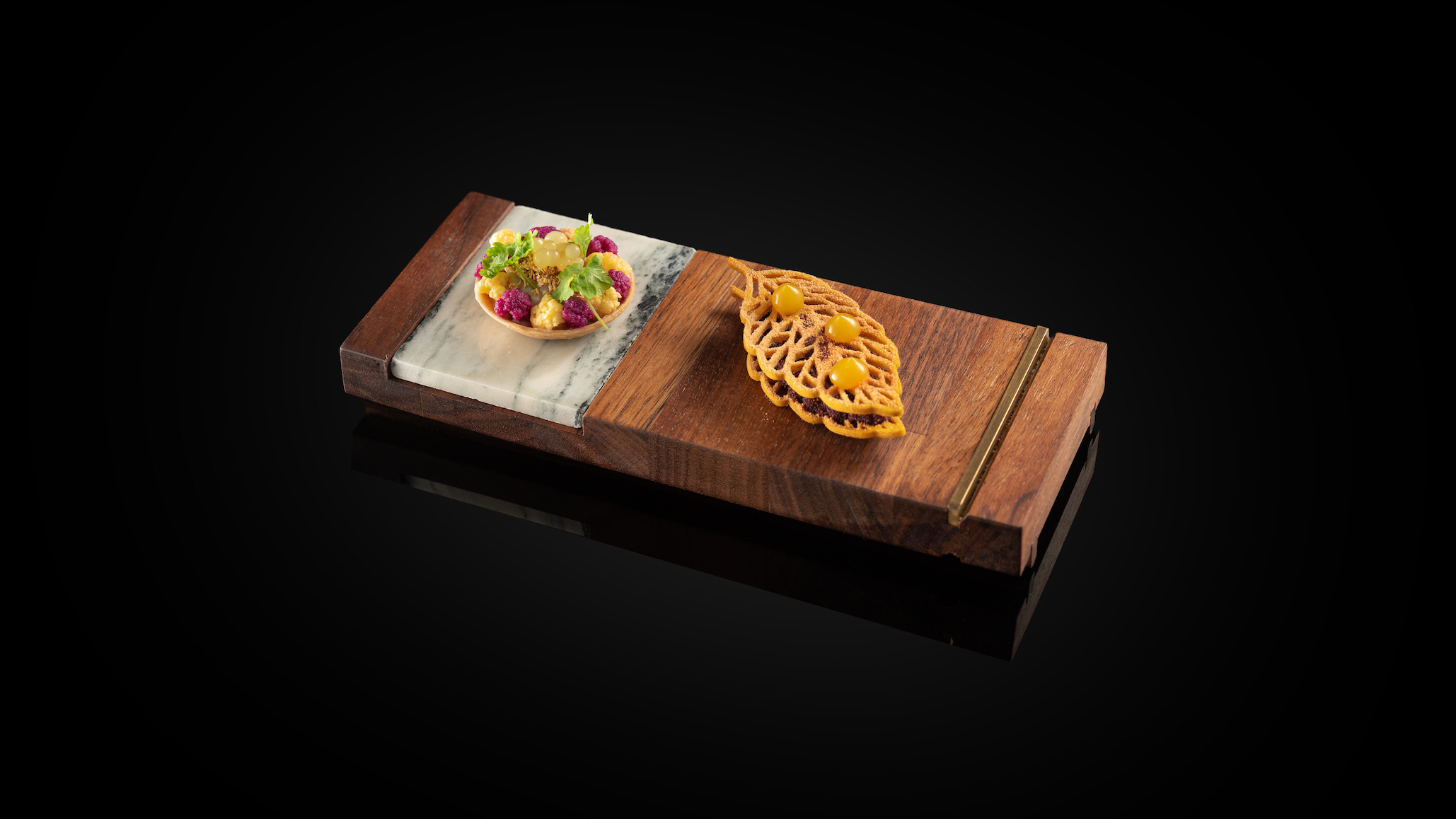 The second canape of cauliflower marinated in lemon thyme is a real treat for our senses. Bite into cauliflower's burst of crisp acidity – it's balanced with crisp minerality and a hint of nuttiness. The third sofa, a biscuit with sand carrots, sandwiches purée of purple carrots sprinkled with curry powder. A floral expression, earthy but sweet that highlights the precious harvest of young carrots in spring.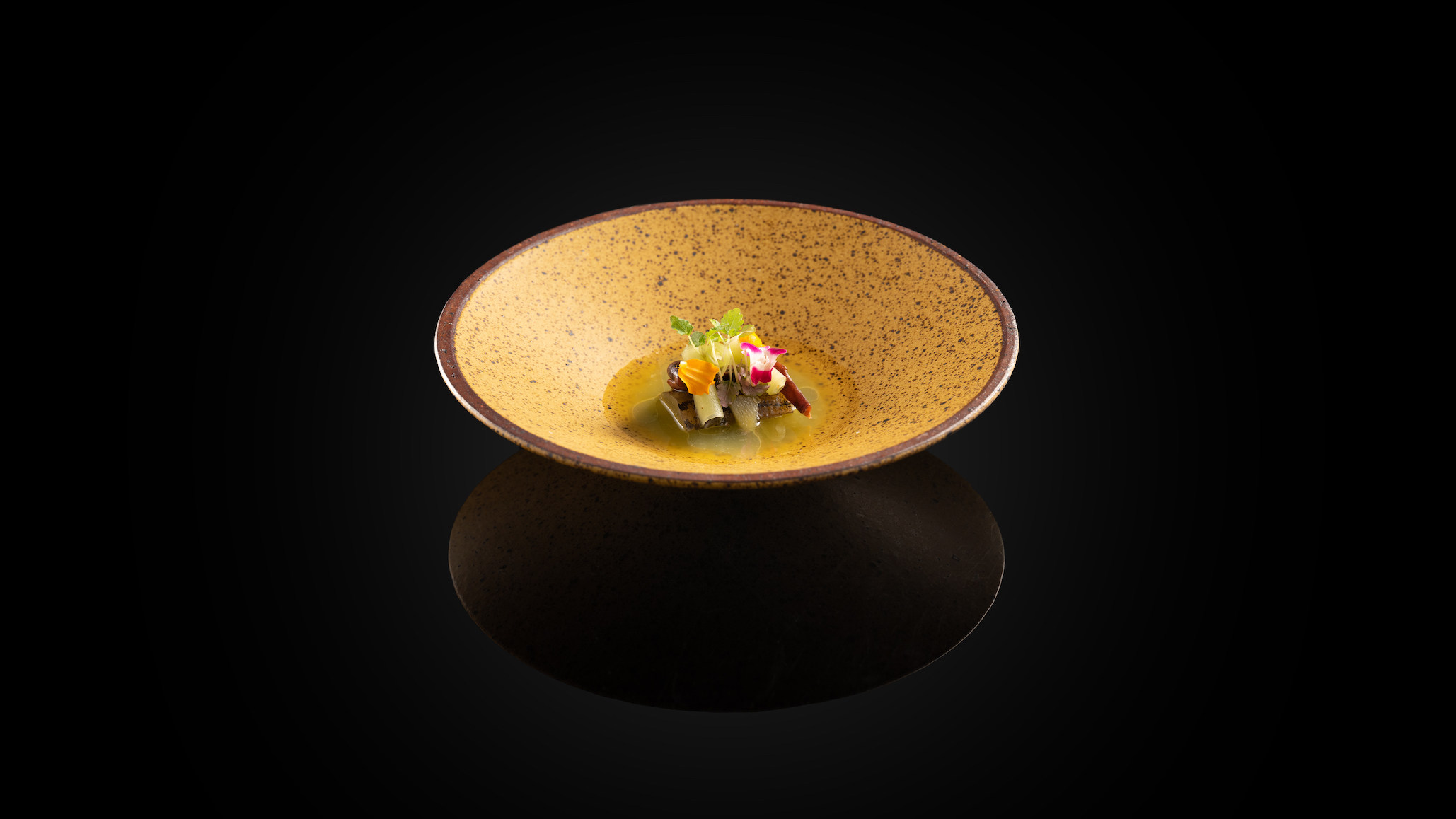 Before a row of cold appetizers, we refresh the palate with an amuse-bouche: a bonito and birch infusion poured over fresh broccoli and fermented broccolini. Expect light citrus notes and hints of green flavor. The Celtue (pictured above) takes center stage as it's braised in verbena, expertly prepared to deliver a sweet, herbaceous flavor. An extra touch of saltiness from the barnacles helps develop this into a well-balanced dish.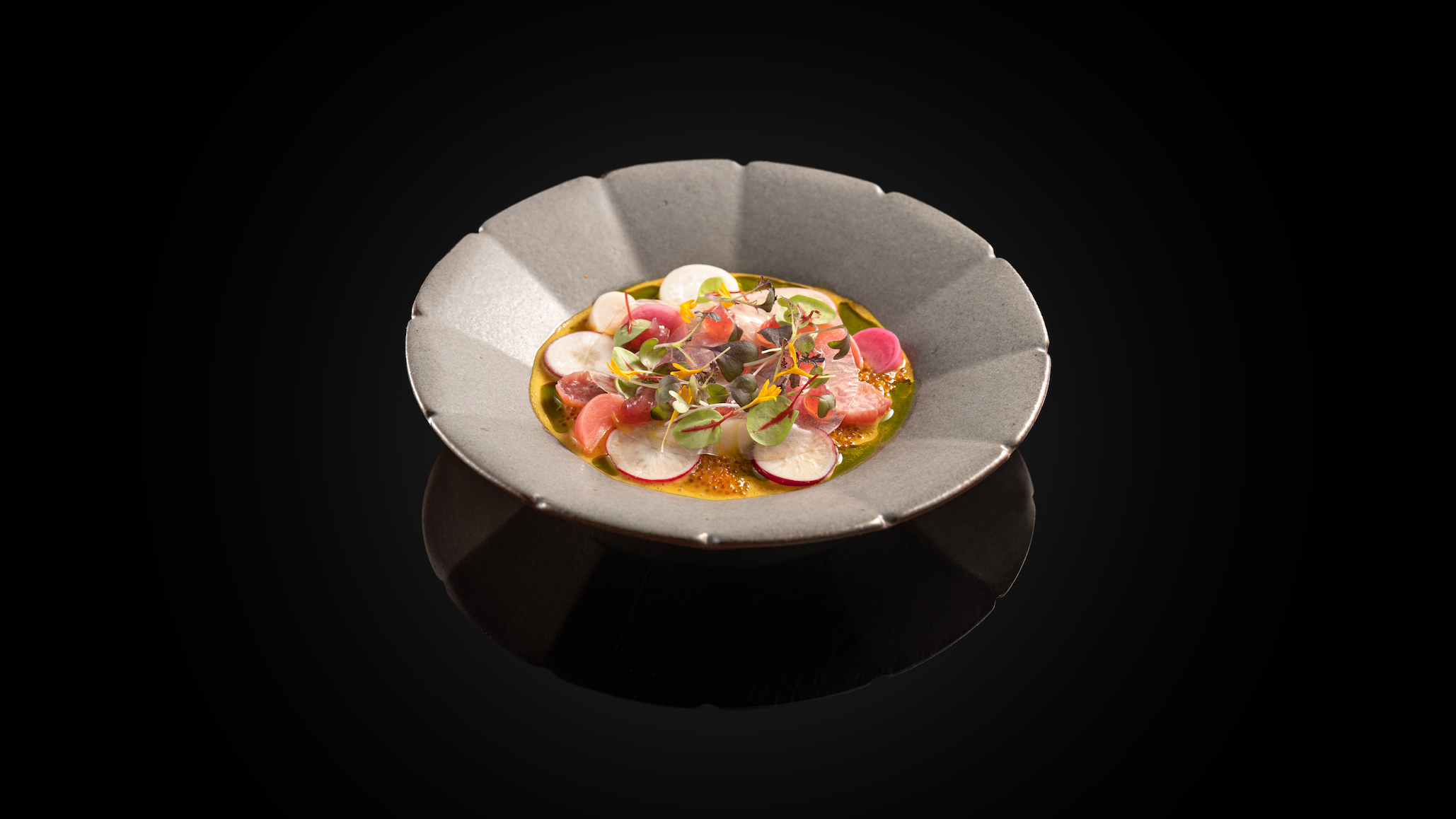 We then see the radish prepared in four ways (candied, glazed, pickled, raw) where pungent spices and notes of sweet tart flavors dominate. Laced with a robust brine of caviar and hyssop, the combination prepares the palate for a richer dish.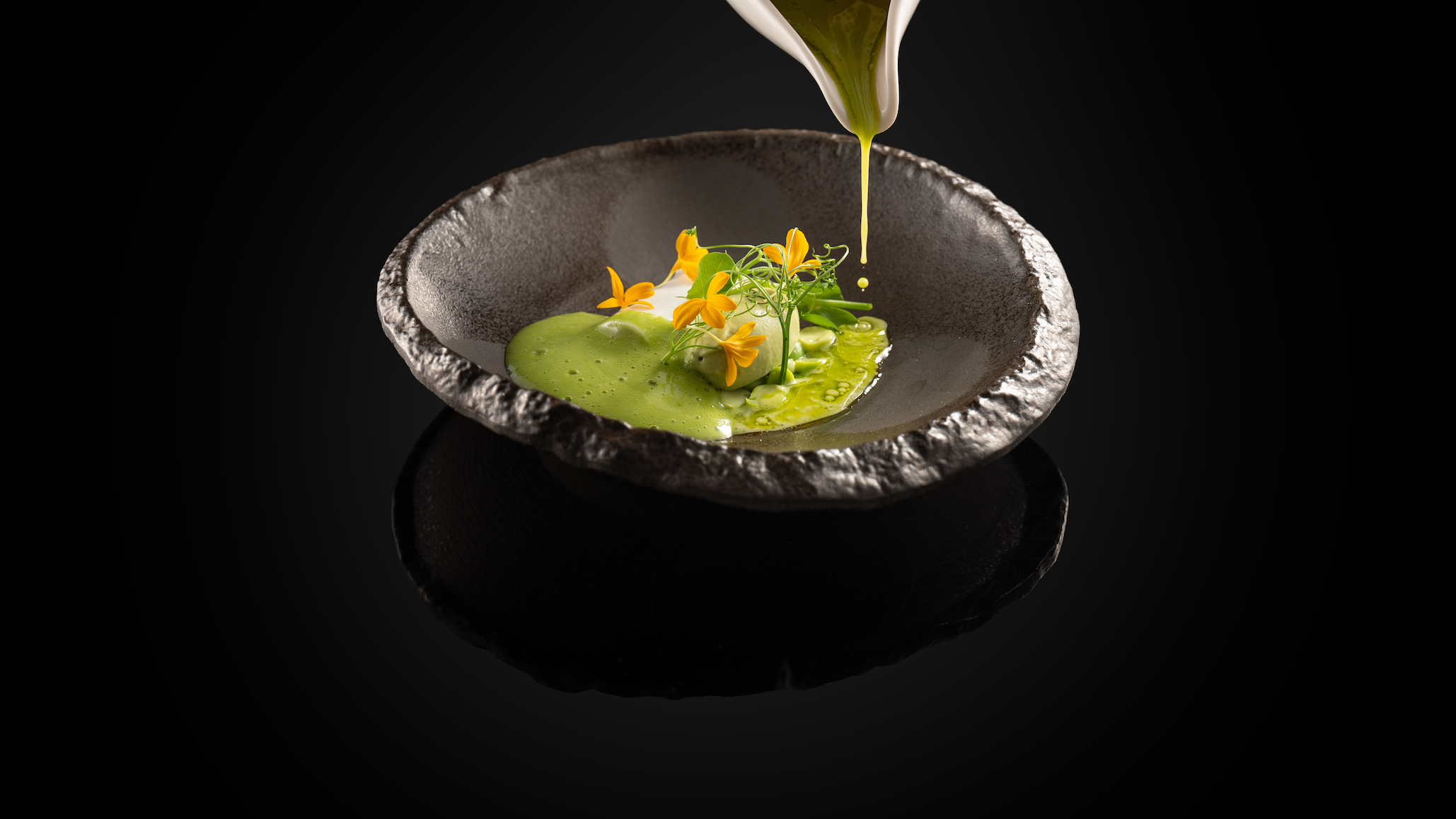 Then expect a showcase of the versatile green pea, expressed three ways (sorbet, velouté, mayonnaise jelly) and paired with langoustine. Creamy textures are accentuated by the buttery citrus notes of Melissa herb and the savory sweetness of shellfish. Followed by a hot herbal tea of ​​fennel, caraway and buckwheat, this marks the progression to hot appetizers.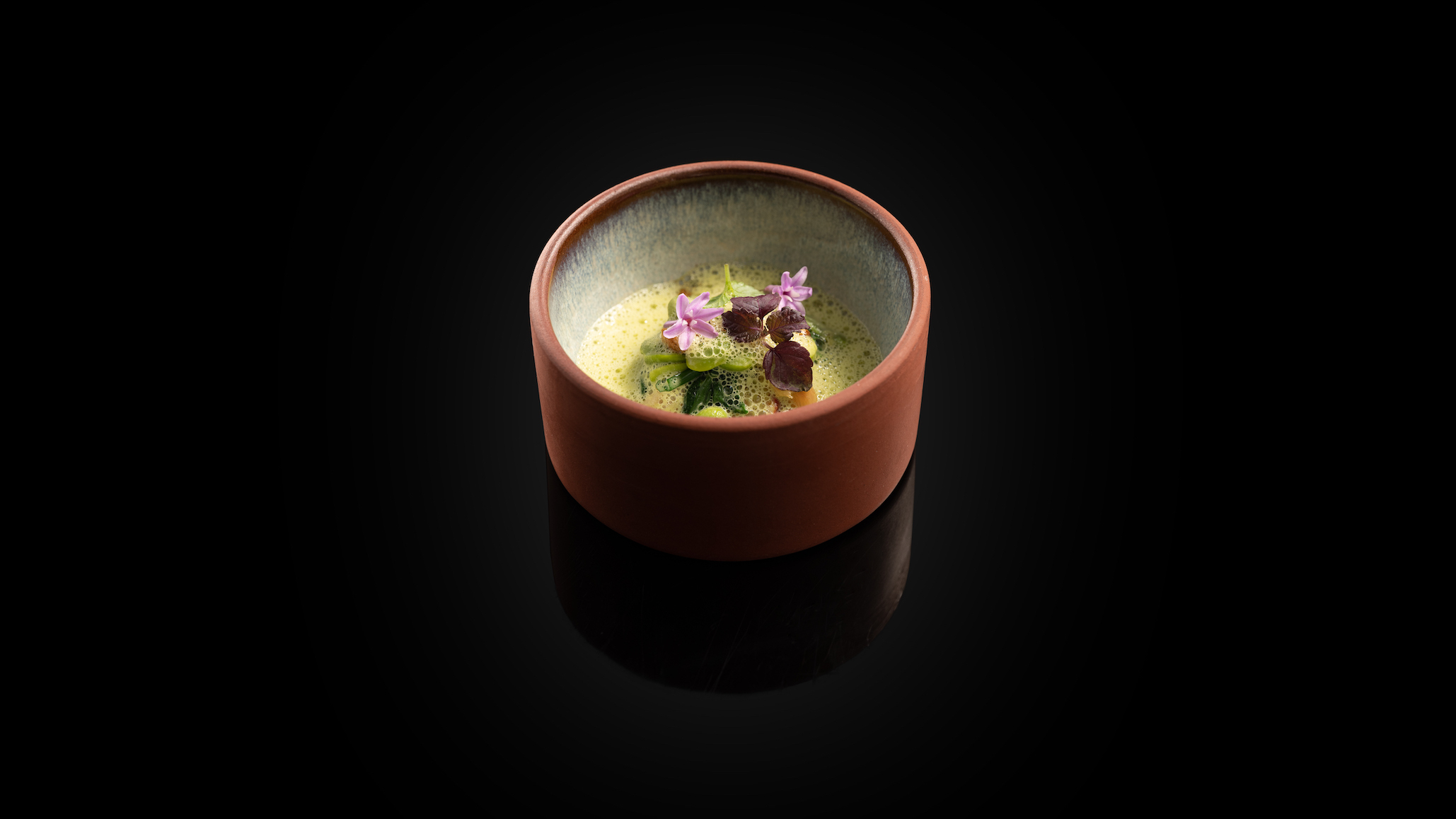 Easily unavoidable, broad bean is available in several variants (bean, moss, sea green) alongside smoked purple garlic and wild garlic. A lightly poached Boston lobster exudes buttery sweetness with a creamy, full-bodied, garlicky finish.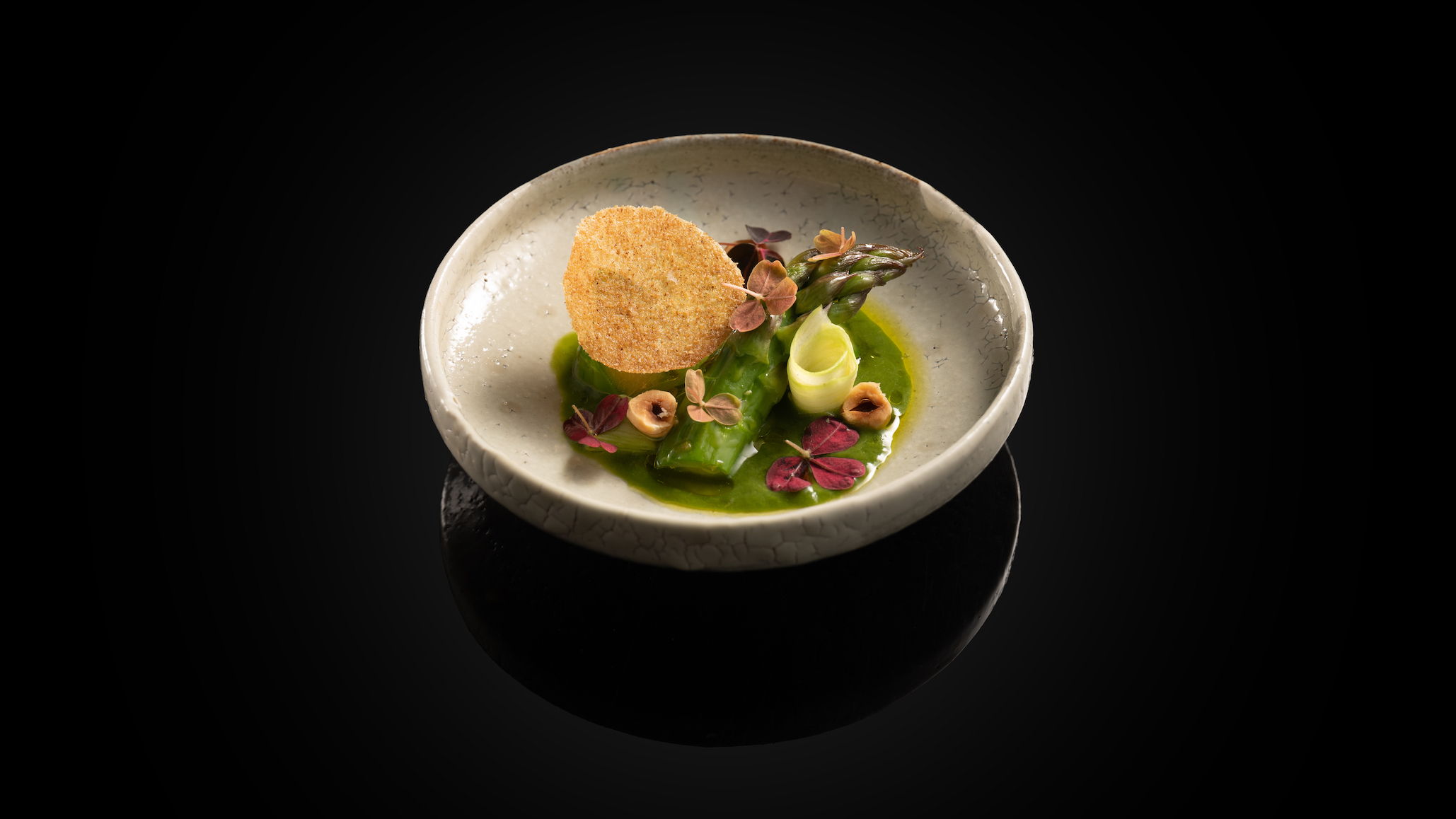 Recognized as the star ingredient of the season, green asparagus is the best illustration of chef Jeremy's meticulous handling of its ingredients. He studies it in detail in order to address each part, for example, the asparagus head must be cooked differently from its stems. Prepared in four ways (roasted, velvety, raw and blanched) to honor its elegance and range of textures, the earthy asparagus is enhanced with an herb, linden, and complemented with foie gras.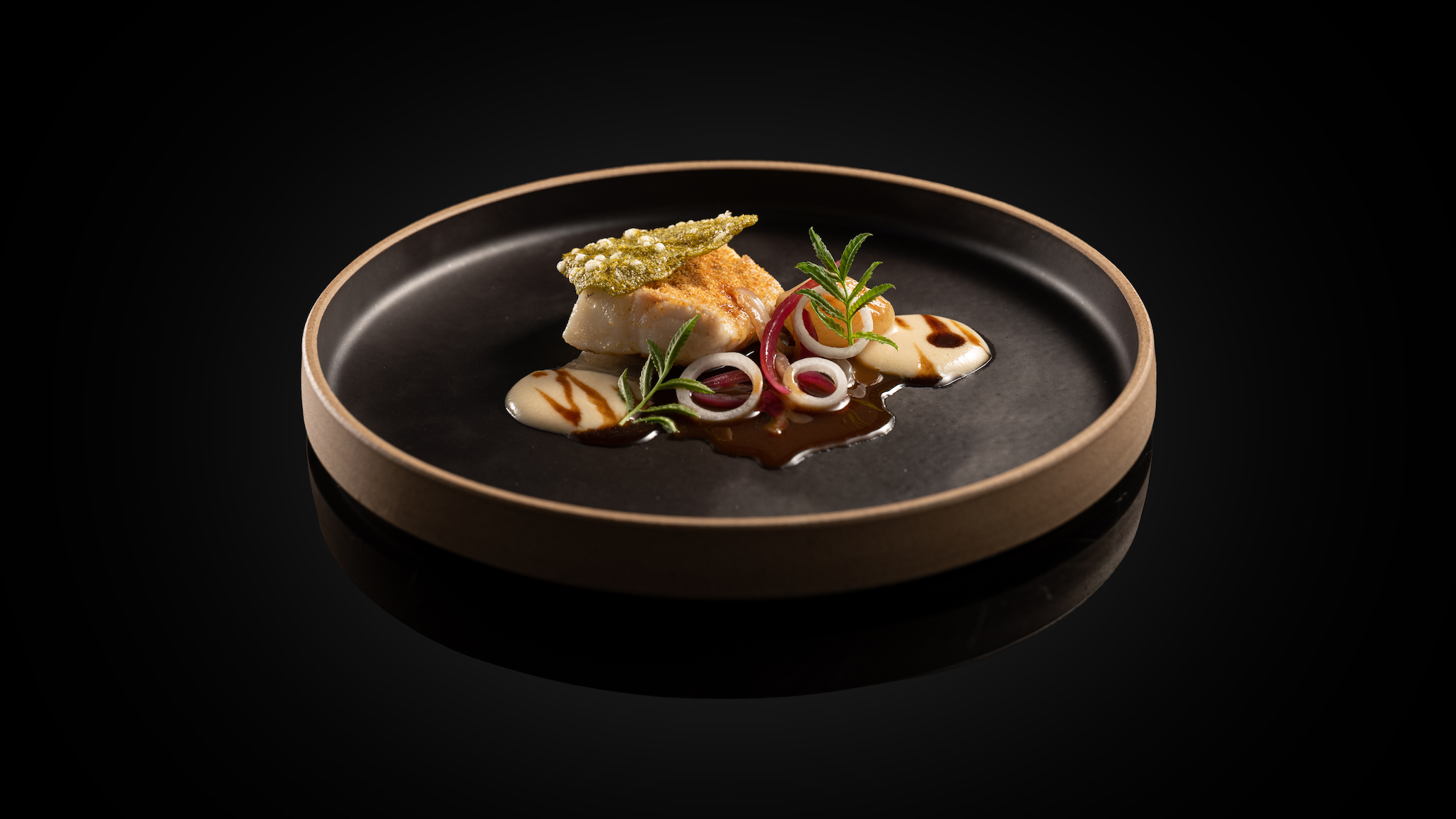 The first main dish unveils earthy Swiss chard and onions, paired with a delicate lean slice of turbot. Bound by an Achilles-based herbal reduction, this set offers varying levels of sweetness that go well with the slight tartness of pickled onions.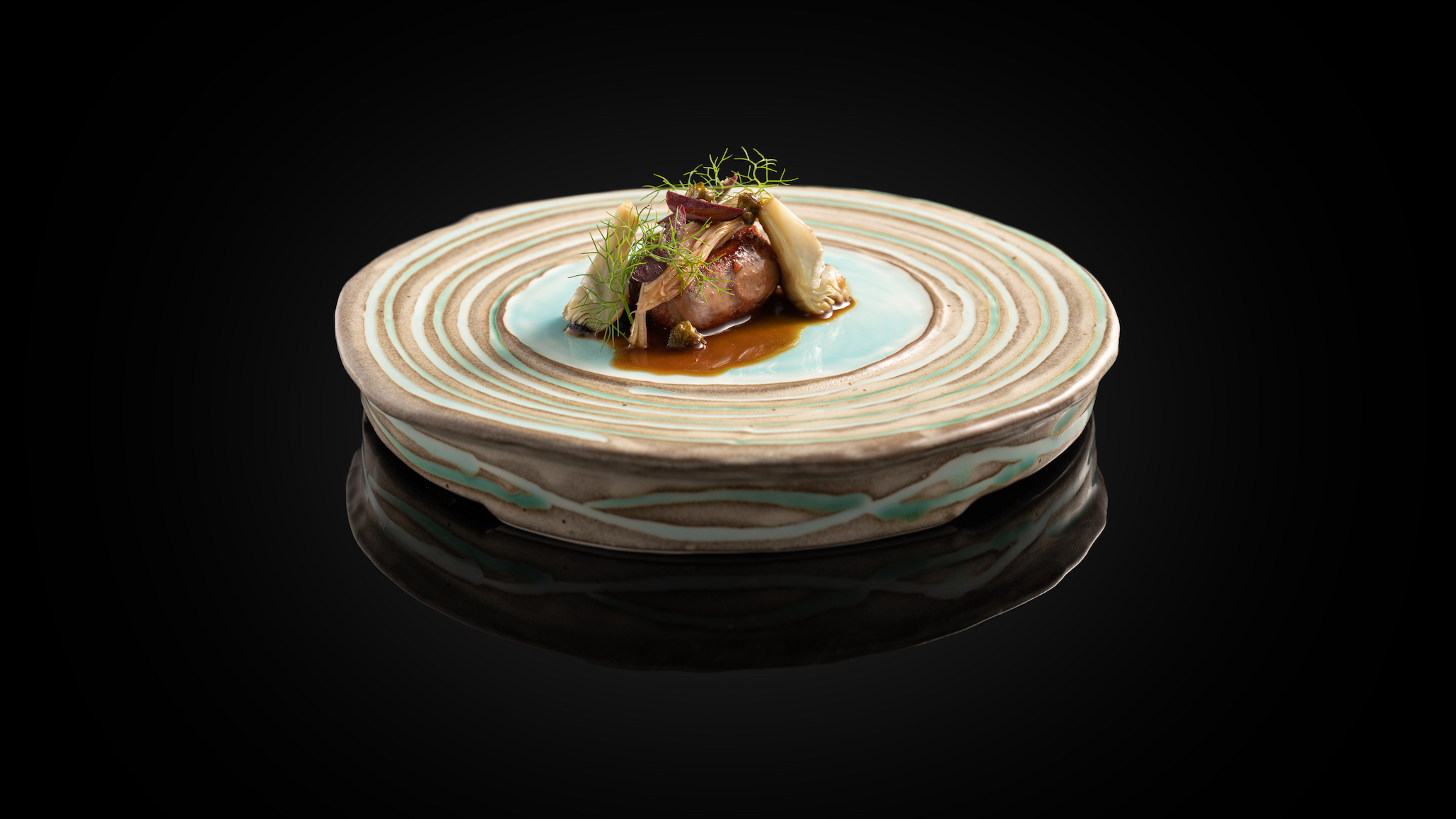 The appearance of artichokes (Breton and purple) marks the end of the dish. The purple artichoke is cooked barigoule style with the orange peel and coriander seed, giving a buttery and citrus flavor. For even more flavor, the Breton artichoke is braised in squid ink and savory to obtain a round and nutty taste profile. When eaten with fork tender pigeon, native to Brittany, it's a savory expression of the south of France in every bite.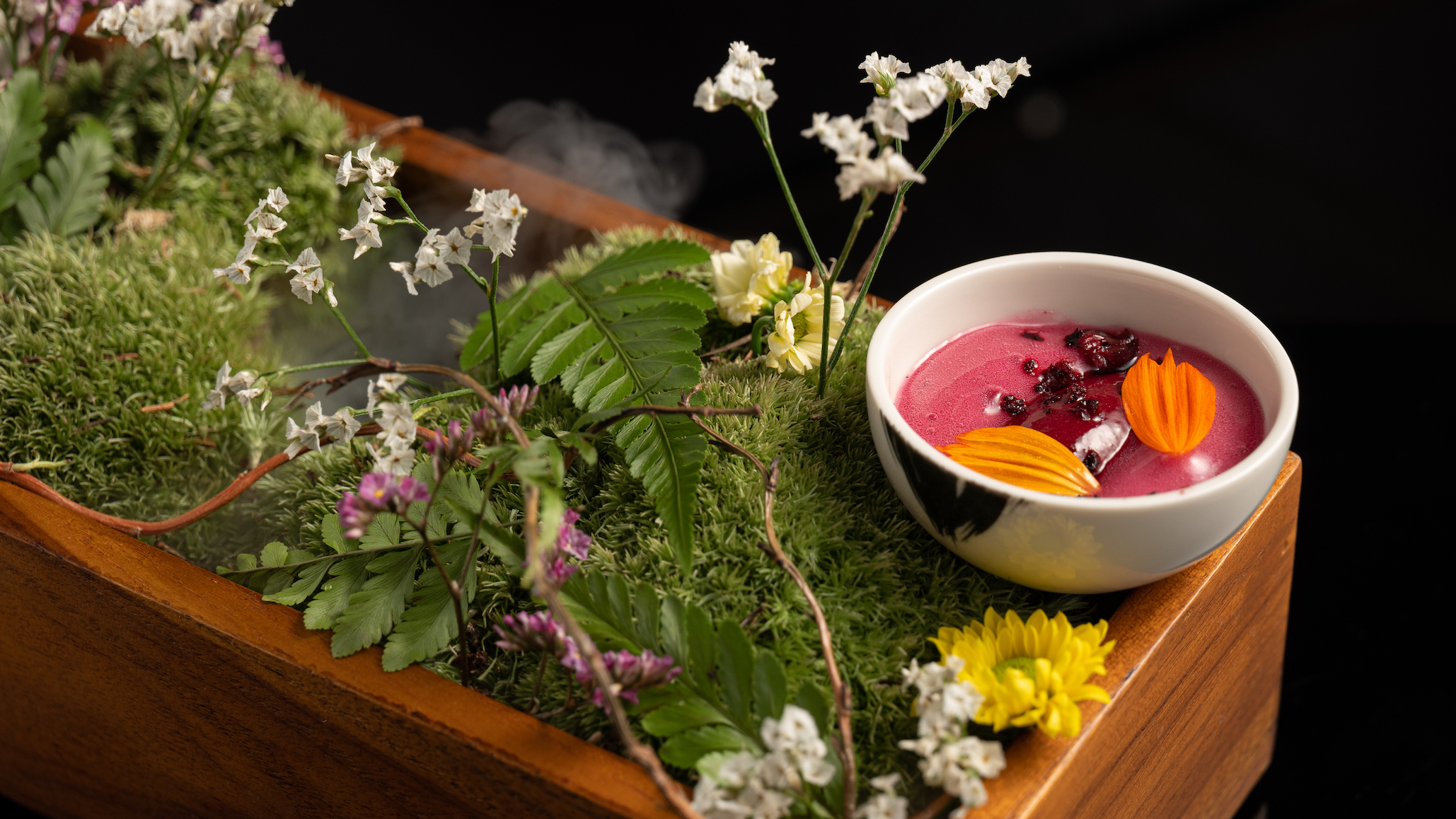 Reminiscing about his childhood memories of picking in the forests with his grandfather, chef Jeremy has crafted a pre-dessert that arrives in a wooden box – to reveal black currants and blueberries. But there is nothing simple about it. The scents of nature emanate from the moss and shrubs, all laden with berries. This bright and bewitching palate cleanser takes us into the finale, ending with a red-hued dessert of raspberry and aromatic Agastache rose.
FINAL THOUGHTS As the enigmatic meal draws to a close, what stands out is that even after the masterful treatments for every protein, it takes nothing away from the standout with vegetables and wild herbs picked from the French mountains of Savoie. At JAG Restaurant, it's a truly eye-opening journey, and most diners will come away surprised at how much they enjoyed certain vegetables – even for those who flinch at the sight of vegetables on their plates.
Book here.
READ MORE
Wakuda is now one of the best Japanese restaurants in Marina Bay Sand – along with Waku Ghin
We enjoyed an omakase meal at the most anticipated sushi-ya of 2022, Taiga Dining
Restaurant Gaig's refreshed menu brings vibrant Catalan cuisine to life