Of course, a restaurant named FISH doesn't leave many questions unanswered about the type of food it serves.
The Hilton's signature restaurant, perched at the end of Princess Wharf with arguably Tāmaki Makaurau's best views over Waitematā Harbour, has earned a reputation for many things in its 11 years of existence: exceptional service , an exceptional wine list and of course, that million dollar view from the northern tip of Princes Wharf to the Hauraki Gulf and back to the city skyline.
But most importantly, it has a rep to serve some of the best kaimoana in town since it was opened by celebrity chef Simon Gault in 2011.
Now, after months of closures at Level 3 and beyond, the waterfront restaurant has reopened with a refreshed menu and two internationally renowned chefs at the helm.
Multi-award-winning, Al Brown-trained chef Des Harris (ex-Hunting Lodge, Clooney, Logan Brown) has taken over as the hotel's new culinary director, putting his uniquely inventive cooking style at the center of reinvention. The new executive chef is Aussie Josh Seeds, who has spent the past two years working in hotel kitchens from London to Japan.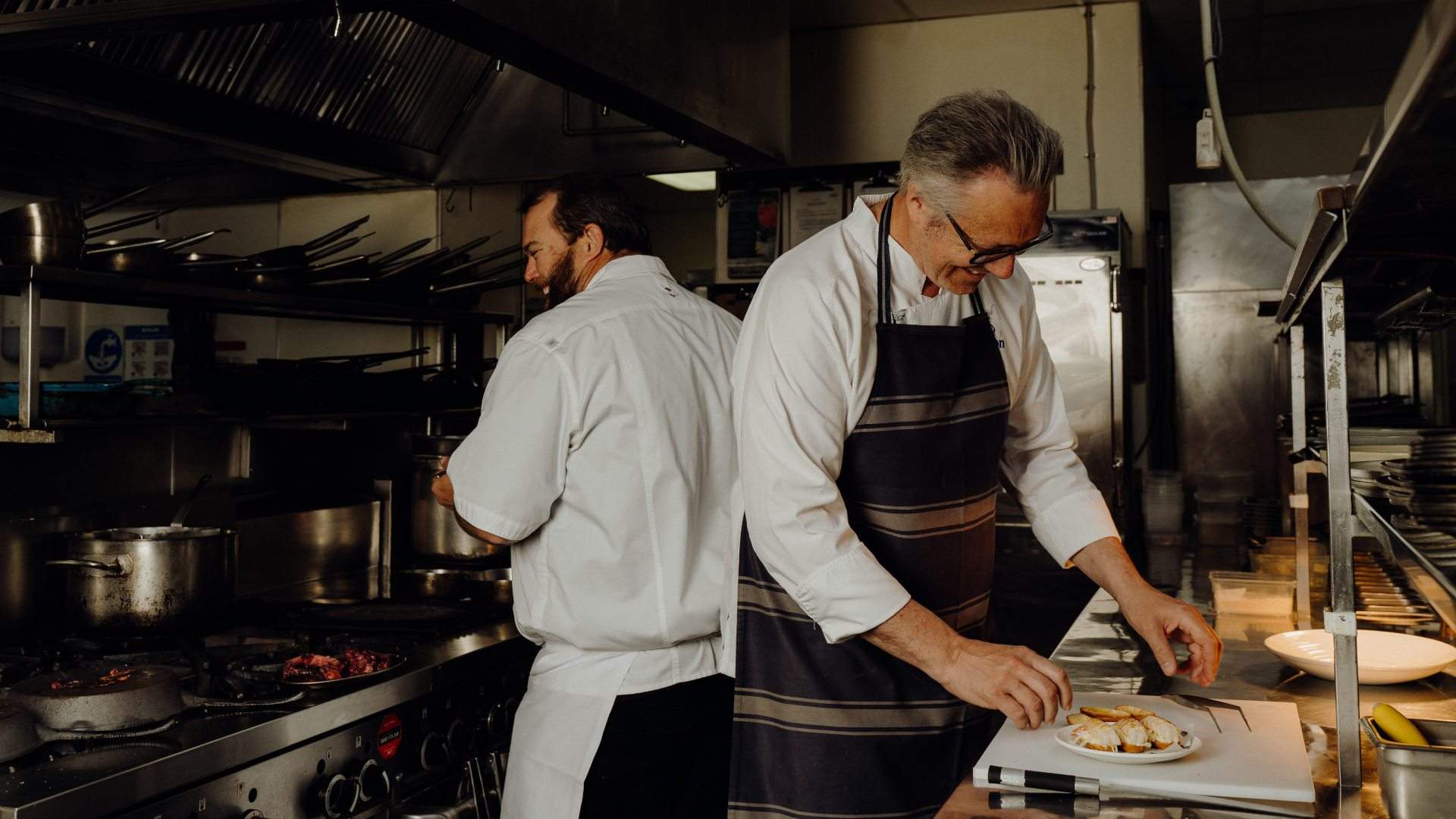 Together, the duo promise to have concocted a menu that emphasizes seasonal local produce and ethically caught seafood from local farms, growers and suppliers. Their philosophy "the fish of tomorrow is always in the sea" is clear on two things: the ecosystem they are committed to trying to protect and the freshness of the seafood on your plate.
Of course, those two statements don't seem to exactly go together, but Seeds says it's all part of reinventing their supply chain.
"Our philosophy at FISH is to present fresh, wild and natural seafood from New Zealand sustainability, prepare it well and serve it simply," he said. "In a new era of dining, it's no longer acceptable to just serve local seafood.
"What's important is that it's ethically and sustainably caught seafood, which means we're sourcing ingredients that are safe, catching them the right way. that does not harm the environment and that we work with suppliers who do not overfish."
The pāua, for example, comes from the south of Wairarapa Tora Collectivewho dive and stock up for the specific quantity requested each week after an order is placed on Sunday.
There are, of course, plenty of non-seafood options for consumers who can't imagine worse than an oyster straight from the ocean. The new menu features pork belly, cheeses, cauliflower and rack of lamb. But it's the deceptively simple, straight-out-of-the-water seafood flavors that should make this place shine again. Go fast, as long as the weather still turns it on.
FISH is located at 147 Quay Street in Auckland's CBD. It is open 6:30 a.m. – late Monday through Friday and 7:00 a.m. – late Saturday and Sunday.
Posted on February 04, 2022 by
Sarah Templeton