October 25, 2022
BANGKOK – The 15th Bangkok World Film Festival is expected to feature more than 60 award-winning films from 30 countries, making it the longest repertoire ever presented by the festival.
The concept for this year's festival is "Return to Cinema" and the aim is to welcome moviegoers back to theaters now that the Covid-19 pandemic has subsided.
The festival's new director, Donsaron Kovitvanitcha, said Thursday's press conference at the SF World Cinema in Bangkok's CentralWorld shopping mall had attracted strong interest from Thai and foreign moviegoers.
Donsaron, an internationally renowned independent film producer who took over from his predecessor and founder of the Bangkok World Film Festival Kriengsak "Victor" Silakong, said the spirit of the festival lives on and not all presentations will be than "brilliant". Kriengsak succumbed to a heart attack earlier this year.
"Each film shown at the festival has been carefully selected to represent diverse issues from diverse backgrounds and cultures," Donsaron said.
"Some may love them, some may hate them, but I can guarantee that everyone will go home with good thoughts about these movies.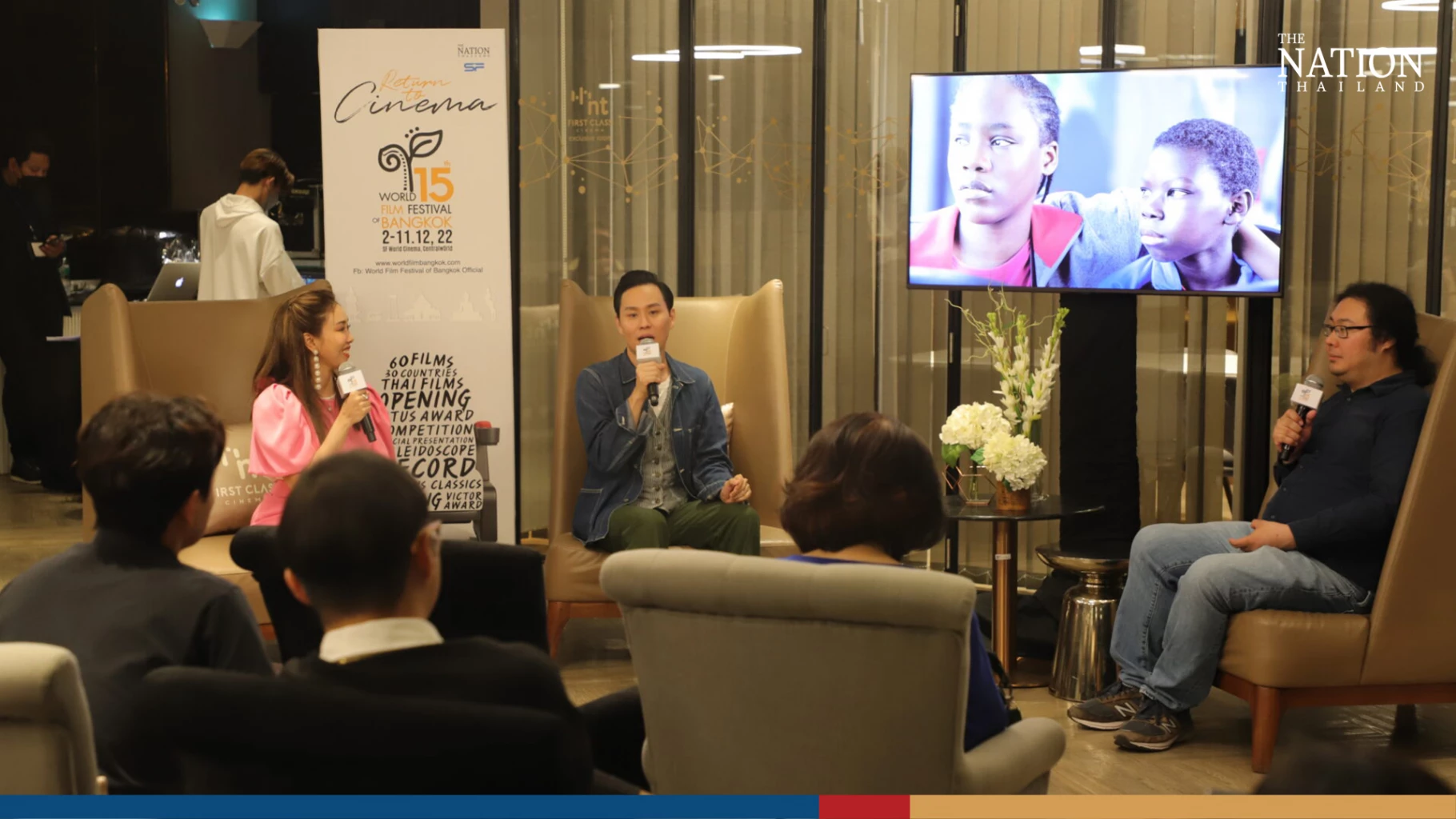 "The Bangkok World Film Festival has been absent for five years. We've brought it back this time, so moviegoers can go back to the place they love, meet international directors, make new friends, and share ideas and views on movies." he added.
During the press event, Donsaron highlighted 12 films that will be presented at the festival, namely:
• Aftersun (UK and US)
• Alcarras (Spain)
• In Viaggio (Italy)
• EO (Poland and France)
• No bears (Iran)
• A man (Japan)
• Tori and Lokita (Belgium)
• Hundred Flowers (Japan)
• Rule 34 (Brazil and France)
• Return to Seoul (several countries)
• Tchaikovsky's wife (Russia, France, Switzerland)
• Close (Belgium)
These films have already gained international recognition and have screened at film festivals in Cannes, Venice, Toronto and Busan.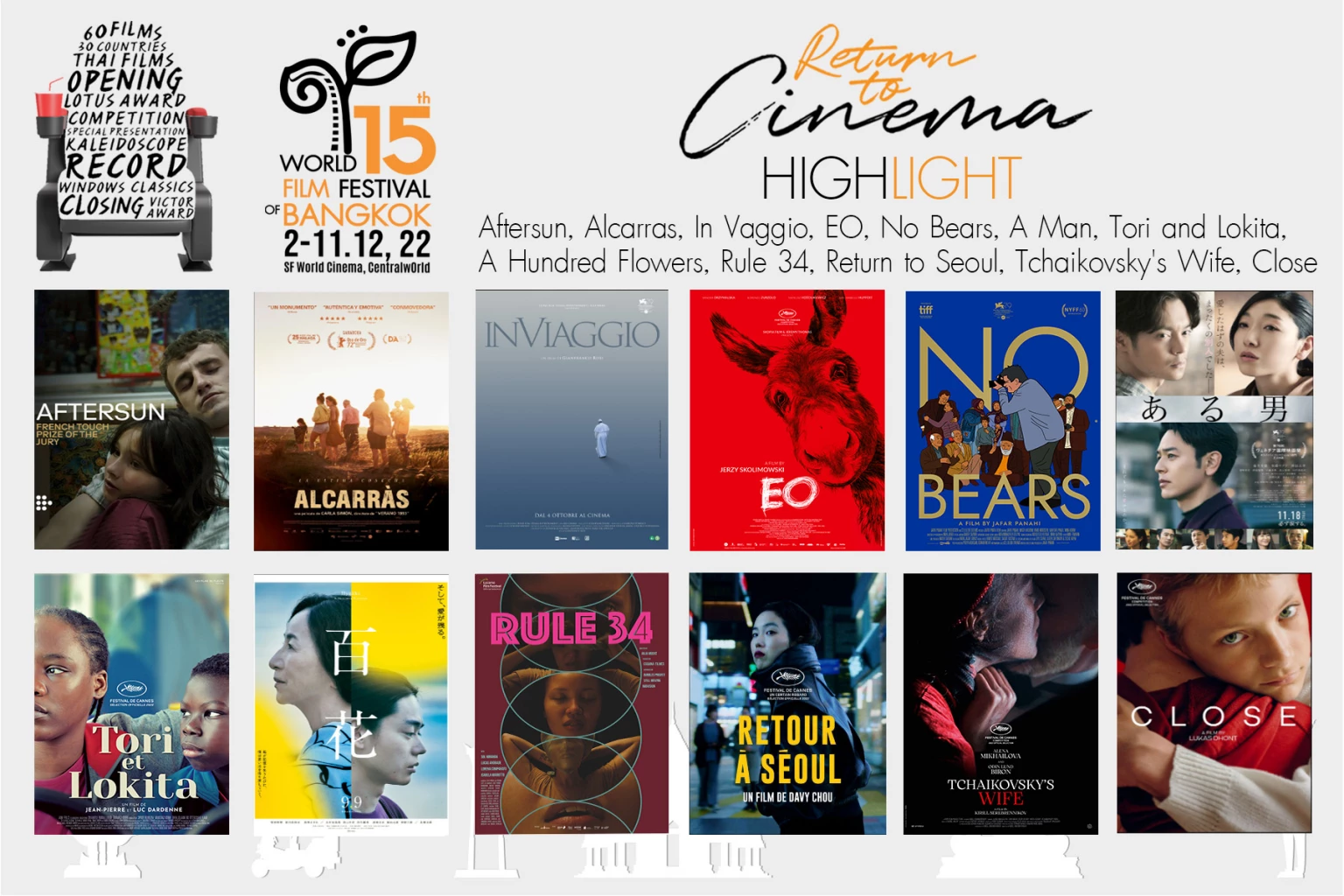 Nirodha "Earth" Ruencharoen, renowned film influencer and special guest at the press event, said, "I am happy that the World Film Festival is returning to Bangkok, allowing us to witness international films and make the experience of important issues from different cultures around the world.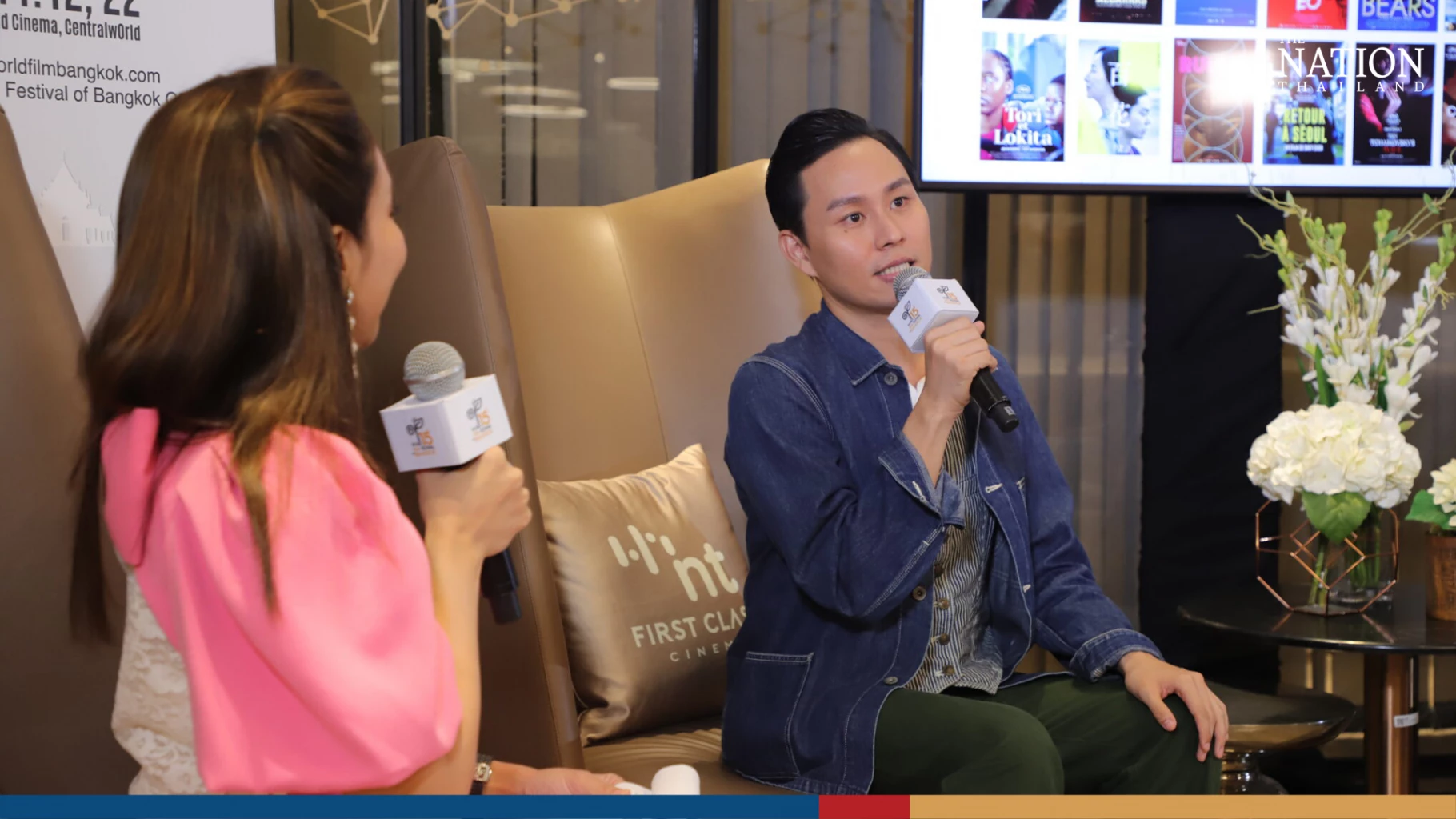 "Diversity is the key that opens us up to new filmmaking and storytelling techniques, preventing Thai films from becoming too monotonous."
Also present at Thursday's press event were representatives of the two key partners, Nation Group Special Advisor Adisak Limparungpattanakij and SF Corporation Chief Operating Officer Suvannee Chinchiewchan, Assistant SF Managing Director Supat Ngamwongpaiboon, Director of marketing department of SF Arm Chareonsiri and the host Varundusa. Karunayadhaj.
The Bangkok World Film Festival runs from December 2-11 at SF World Cinema, CentralWorld, Bangkok.
Visit www.worldfilmbangkok.com, https://www.facebook.com/worldfilmbangkok or email: [email protected] for more information.