The invitations are out, your playlist is stacked, and the table is set with the "right plates" – all the ingredients for a top-notch dinner party, all that's left is a lip-smacking menu.
Enter the leader Vauxhall Khanthe famed restaurateur behind Sydney's beloved Métisse, Pizza Boccone and Acqua e Farina.
We've teamed up with Perfection Fresh to help you bring something new to the dinner table and solidify your culinary credentials with two epic recipes from Chef Opel featuring the Cauliflower® Fioretto®—a stunning new vegetable that is attracting foodies nationwide.
If you haven't tried Cauli-Blossom® Fioretto® yet, consider it an improvement on the humble cauliflower. It's sweeter, creamier and much more versatile – you can devour it entirely from stem to floret. It also requires little preparation, all you have to do is just separate the bouquet and throw it away (although for larger bouquets we recommend halving them lengthwise).
What are you waiting for? Put on your apron and discover the creations of the Opel chef.
Fioretto® BBQ Cauliflower® with Couscous and Fioretto® Marinated Cauliflower® Salad
Easy and delicious, it's the perfect dish for those who want to show off their cooking skills and is a great vegetarian option.
BBQ Cauliflower Ingredients:
2 Sachets (300g) of Cauliflower® Fioretto®
100g couscous
200ml hot water
25g Butter
Salt and pepper to taste
2 tablespoons olive oil
A handful of fresh herbs
Method:
Pour the couscous into a medium sized heatproof bowl.
Add hot water, olive oil, butter, salt, pepper and stir.
Cover with cling film and leave to rest for 8 to 10 minutes.
Brush the Cauli-Blossom® Fioretto® with olive oil and season with salt and pepper.
Grill over high heat until cooked through and lightly charred.
Place a stainless steel or aluminum bowl around the Cauli-Blossom® Fioretto® (this will create steam to cook the Cauli-Blossom® Fioretto® at the same time).
Add the Fioretto® Marinated Cauliflower® (see recipe below) and freshly chopped herbs to the couscous.
Serve the couscous in a dish of your choice and garnish with Cauli-Blossom® Fioretto®.
Marinated Cauliflower Salad Ingredients:
1 packet (150g) of Cauliflower® Fioretto®
200ml fresh lemon juice
25g Sugar
10g salt and ground pepper
Method:
Combine all ingredients in a medium to large bowl.
Finely chop the Cauli-Blossom® Fioretto® and add it to the lemon mixture.
Leave to infuse for at least 1 hour.
Remove Cauli-Blossom® Fioretto® from the mixture and add it to the couscous you prepared earlier.
Shoulder of lamb with whole cauliflower® Fioretto®
A hearty serving perfect for chilly nights – this melt-in-the-mouth creation is sure to have guests asking for the recipe.
Ingredients:
1 lamb shoulder (600-800g)
2 Sachets (300g) of Cauliflower® Fioretto®
4 tablespoons of olive oil
1 sprig of rosemary
Salt and fresh cracked pepper to taste
Fresh lemon to serve
Method:
Chop the rosemary leaves, rub them on the shoulder of lamb, salt and pepper, drizzle with half the olive oil.
Place in the baking dish, cover with aluminum foil and bake in a preheated oven at 150℃ for four and a half hours.
Remove the shoulder of lamb from the oven, add the Cauli-Blossom® Fioretto®, cover with aluminum foil and cook for another 20 minutes.
Remove foil and bake for another 10 minutes.
Serve with freshly sliced ​​lemon.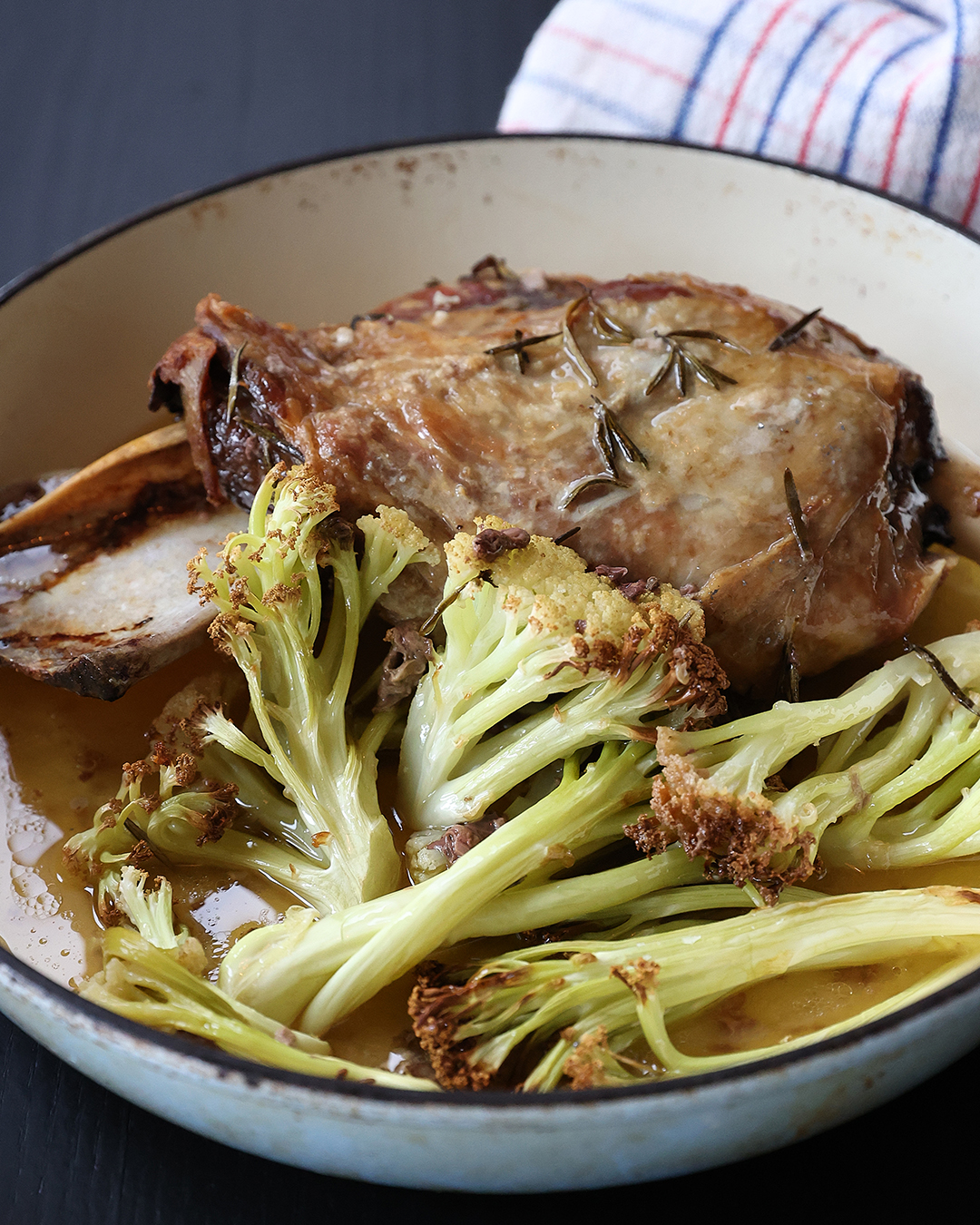 Stacked on culinary-inspo? Pick up Cauliflower® Fioretto® at your next store and serve Chef Opel Khan's creations that will keep your guests coming back for seconds.
Editor's note: This article is sponsored by Perfect fresh and proudly endorsed by Urban List. Please support the sponsors that make Urban List possible. Click here for more information on our editorial policy.
Image credit: @ashjstudio