With Little Farms gourmet grocery store jumping on the plant-based food bandwagon, following a vegan or vegetarian diet just got easier than ever. They've taken it upon themselves to fully embrace Meatless Mondays for the month of September.
And when it comes to a five-course menu that includes "breaded squid", braised burgundy stew and "pork" sauce and spinach pancake with Alfredo sauce, they've transformed food from plants into a real treat. Like many, what worries us most when it comes to plant-based foods is that they don't taste the same as the protein they mimic. Not at all the case here.
Take the "squid", which came with vegan sriracha mayonnaise and a dusting of dukkah. It was by far the favorite on our table, many marveling at how it was virtually indistinguishable from fresh battered calamari. Local brand Happiee! Squidiee is behind Squid Substitute, a local company that offers konjac-based seafood and chicken substitutes.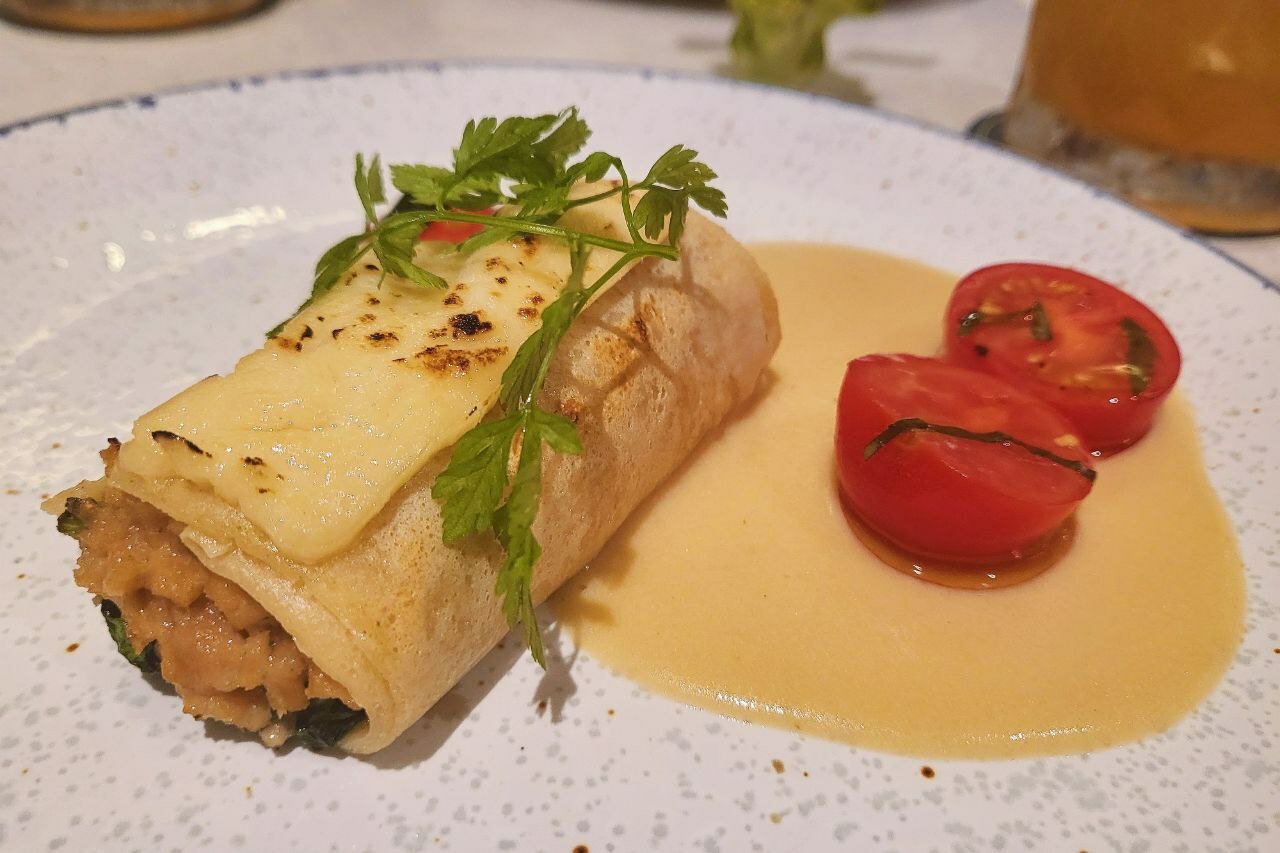 Another vegetable brand featured on this special menu is Fable, which uses shiitake mushrooms for its dense, meaty texture – you can taste it in the bruschetta starter and braised stew. Australian brand v2 also makes an appearance in the "pork" Alfredo crepe. The dessert itself is chocolate avocado mousse, with a unique salted miso caramel that lingers on the tongue. You can also choose to add a tepache cocktail for $15, a refreshing concoction made with leftover pineapple zest.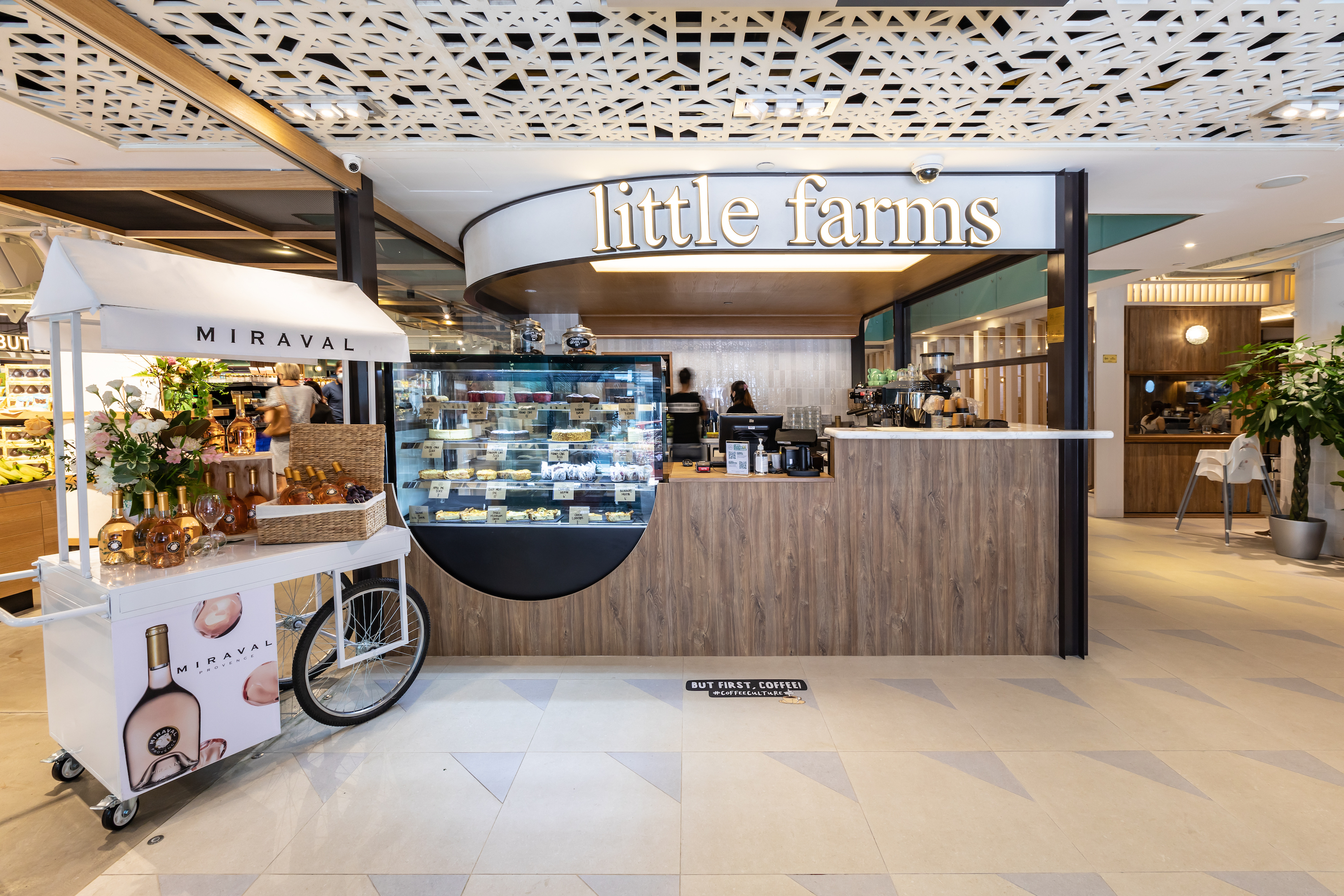 This five-course menu starts from $48 per dinner and is a tie-in with food importer Country Food, which brings plant-based brands like Happiee! Squidiee, Fable and v2. It's available every Monday in September, starting September 5 at Little Farm Bistro in Katong Point.
READ MORE:
Japanese restaurant Ken in Novena offers new Hokkaido hairy crab bento lunch
Spotlight on Hawker: Harry's Eurasian Pies
Former Meta Chef Kevin Wong to Open New Seroja Restaurant at Duo Galleria