We look back on its 70-year history, hear from its new president and present three exceptional cultural ambassadors.
Inaugural Visit to Cameroon
The new president of the Goethe-Institut, Carola Lentz, has been in office for a year. Her first big trip abroad took her to Douala and Yaoundé to celebrate the 60 years of the institute in Cameroon. A visit between diplomacy and cultural exchange.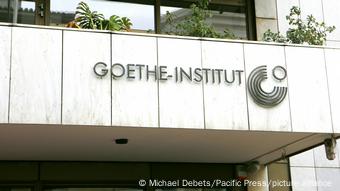 From language teaching to the cultural institute
Can poetry heal the wounds of history? This is what the Goethe-Institut dared to believe. First with language lessons and German songs, then with intercultural dialogue. Historical overview: from the 1950s to the major challenges of today.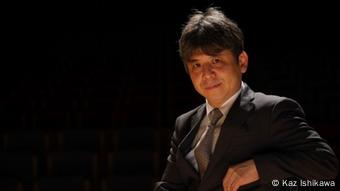 Connect through sound art
A mix of Zen and avant-garde Buddhism. Japanese composer Toshio Hosokawa combines traditional music from his country with Western styles to create his own unique sound. This earned him a 2021 Goethe Medal.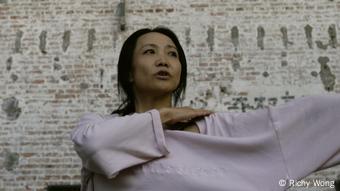 The body as an archive of memory
Documentary filmmaker, dancer, choreographer and recipient of the 2021 Goethe Medal, Wen Hui is considered a pioneer of contemporary Chinese dance. His multimedia performances explore China's past and present.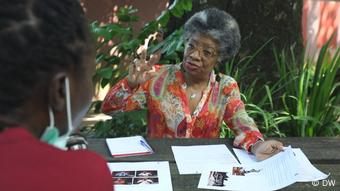 Colonialism and the culture of remembrance
Cultural ambassador, warrior of the culture of remembrance and recipient of the Goethe medal 2021. Princess Marilyn Douala Manga Bell is the great-granddaughter of Rudolf Douala Manga Bell, once king of the Douala people of Cameroon and famous resistance fighter.
Broadcast hours:
DW English
SAT 04.12.2021 – 05:02 UTC
SAT 04.12.2021 – 11:30 UTC
SUN 05.12.2021 – 07:30 UTC
SUN 05.12.2021 – 13:30 UTC
SUN 05.12.2021 – 22:30 UTC
MON 06.12.2021 – 06:30 UTC
Lagos UTC +1 | Cape Town UTC +2 I Nairobi UTC +3
Delhi UTC +5.5 I Bangkok UTC +7 | Hong Kong UTC +8
London UTC +/- 0 | Berlin UTC +1 | Moscow UTC +3
San Francisco UTC -7 | Edmonton UTC -6 | New York UTC -4
DW German +
SUN 05.12.2021 – 07:30 UTC
MON 06.12.2021 – 06:30 UTC
Vancouver UTC -8 | New York UTC -5 | Sao Paulo UTC -3