Thailand's biggest gaming convention is back, and all the big – and little – boys are back in town. bandai namcoas one of the main exhibitors of the Thailand Game Show every year, continues to be present on site this year, sporting neon lighting and decoration for its booth at the event.
As with every iteration, however, there's always something new to show off. Leading the charge for the Japanese publisher are One Piece Odyssey and Doraemon Story of Seasons: Friends of the Great Kingdom, both of which have their own presentation showcase on the main stage. Hands-on sessions for both titles were also reserved for the public, joining the slew of other Bandai titles that had a place on its booth. Here are each of them:
---
One Piece Odyssey
The Straw Hat Pirates will set sail for the Kingdom of Alabasta in One Piece Odyssey, which now includes mechanics and JRPG elements. Players will be able to interact with NPCs, embark on various quests, and traverse the world using Luffy's elastic arm as a grappling hook. Party members, each armed with different abilities, can be swapped out during combat, with certain types of attacks proving more effective in some scenarios than others.
Luffy's Next Adventure is coming to PS4, PS5 and Xbox Series X|S on January 12, 2023and Steam on January 13.
Doraemon Story of Seasons: Friends of the Great Kingdom
Farm life gets even better in Doraemon Story of Seasons: Friends of the Great Kingdom. The upcoming game brings several key new features to the familiar Natura setting, such as villager interaction, a friendship meter, and a new underwater and skybound region. Most notably, the outward appearance of pets can now change depending on how they are treated, providing a more personal touch.
The agricultural simulator, as well as its program on the same day winter life The DLC pack will be available on Nintendo Switch, PS5 and Steam on November 2, 2022.
SD Gundam Battle Alliance
Released on August 24, SD Gundam Battle Alliance places players in an action RPG where they can band together with others to take down enemies or defeat them alone. It features Mobile Suits and characters from all over the world. Mobile Suit Gundam story, with an array of weapons available for mechanized combat. The objective here is simple: Acquire new suits, power them up, and complete missions.
Dragon Ball: The Breakers
It's about adopting your style of play in Dragon Ball: The Breakerslaunched the October 14. The asymmetric online action game sees seven citizens trying to survive the classic Raider dragonball rivals such as Cell and Frieza, who will hunt them down and evolve into an unstoppable force during the round. Participants can choose to cooperate with others, escape on their own, or customize their playstyle, which includes choosing a progression path, unlocking skills and items. The best part? The role of the Raider can actually be chosen.
Pac-Man World Re-Pac
A ruined birthday party and a family kidnapping is what it takes to set Pac-Man on a rampage. A modernized version of the original classic, Pac-Man World Re-Pac sports an improved user interface, updated visuals, and refined mechanics that involve dodging ghosts and solving environmental puzzles. Players will need to bounce, zoom, Pac-Dot attack, and hover jump to reach the final boss, but that's always easier said than done. The game has been released since August 26so feel free to challenge yourself anytime.
Taiko no Tatsujin: Rhythm Festival
A fan-favorite series of rhythm games, Taiko no Tatsujin: Rhythm Festival returns after a four-year hiatus with a new character called Kumo-kyun, along with three new additions: online battles, a party mode, and a music subscription service. It was recently released on October 14and carried over some elements from the previous title, such as support for "Sharing Joy-Con" and "Shaking" performance features.
Ace Angler: Fishing Spirits
A sequel to its 2019 predecessor, Ace Angler: Fishing Spirits takes place in an aquarium-themed amusement park and challenges players to complete quests to clean up the world's oceans for a sustainable future in Story Mode. Party mode, meanwhile, features multiplayer games like Gator Panic and Goldfish Scooping, with online battles making their debut here. The Switch-exclusive arcade fishing game will be available in Japan on October 27 and North America on October 28and is configured to come with a special rod controller.
---
The Thailand Game Show 2022 continues to celebrate a shared love for video games, and Bandai Namco has long been a part of that equation. With seven game demos lined up on its booth, visitors are sure to be thrilled when they pass by the convention, which wraps up today, October 23.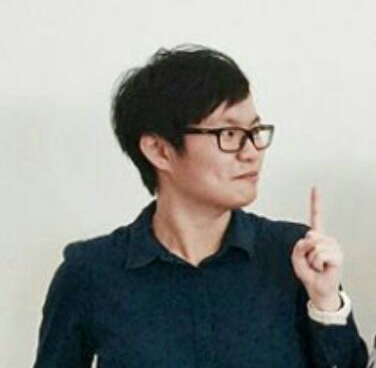 If Jia is a laid back geek at heart – or as laid back as someone with Sephiroth's theme on their Spotify playlist can be. A fan of movies, games, and Japanese culture, Si Jia's biggest weakness is the Steam summer sale. Or any Steam sale, really.
---
Drop a Facebook comment below!

---