EAT: Your little guide to the best dishes to eat in Beijing this week.
---
New menu at Beyond Yakitori
Beyond Yakitori continues to go above and beyond what you'd expect from a Japanese izakaya, recently releasing a new menu of small plates that blend Japanese and Western elements into something thoroughly modern. For example, the homemade chicken liver pate (pictured above) comes with a hint of yuzu-infused honey, which gives a sweet, lemony element that contrasts nicely with the iron-rich liver.
The menu also launched alongside a whole new selection of natural wines – we tried a crisp and light Gruner Veltliner which pairs very well with seafood dishes. Owner Chris Niu told us that he and his team had been working for a few months on a bistro concept offering natural wines and Mediterranean-influenced charcoal-grilled dishes; they plan to launch this concept in a new location, but for now it guides their interpretation of Beyond Yakitori's new menu.
As Chris rightly says, there are plenty of Japanese restaurants in Beijing that offer "authentic" Japanese cuisine, so it's exciting to see a restaurant step out of their comfort zone and try something new.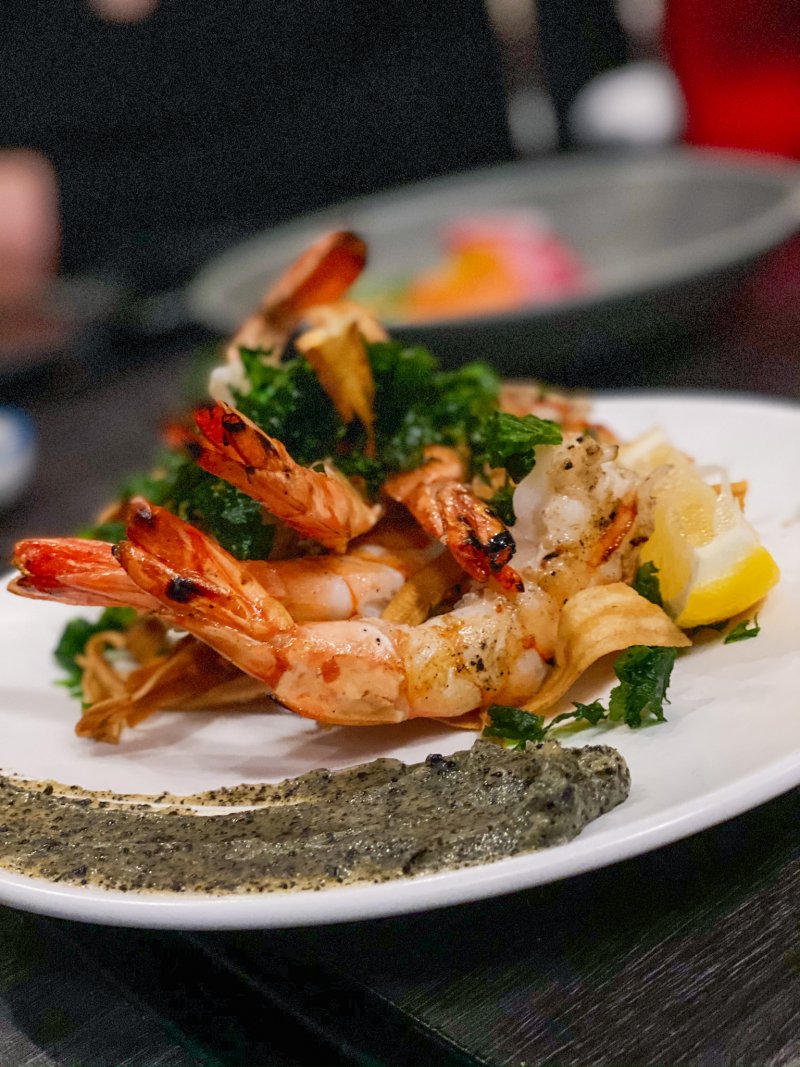 Main courses on the menu feature premium meat and seafood, but unexpectedly the standout dishes on our visit were actually vegetable-focused. Take the assorted vegetable salad, for example. No limp lettuce leaves here, it's crunchy tomatoes, radishes and Brussels sprouts in an intensely flavorful truffle vinaigrette (enhanced with a hint of soy) – that's enough to make even the most diehard swoon enemies of Brussels sprouts.
We also love the potato salad, which arrives at the table sprinkled with homemade crisps and hides a perfectly fluffy boiled egg in its potato depths. That being said, don't miss the grilled jumbo prawns, which come with perhaps the most delicious garlic butter (again with a hint of truffle), we've ever tasted.
While small plates might take center stage on the new menu, don't overlook the real yakitori, which is among the best on offer in Beijing, cooked over a grill over a hot binchōtan fire. Their chicken is top quality, so it's a great place to try cuts you might not dare touch elsewhere, like chicken hearts or gizzards, which are similar in texture to thigh meat but a much more intense flavor.
New menu of the day at Bottega
Take advantage of all that extra time you will have during the CNY holidays to try Bottega Xinyuanli's new lunch menu. For 98 RMB, enjoy two dishes from a selection of hearty winter dishes such as bacon and mushroom arancini, gnocchetti pasta with red pepper sauce and mini pork meatballs, and cauliflower, anchovy risotto , pine nuts and Parmigiano Reggiano. Whet your appetite before lunch with a stroll along the newly renovated Liangma River, a short drive away.
Limited edition northern Italian menu at Frasca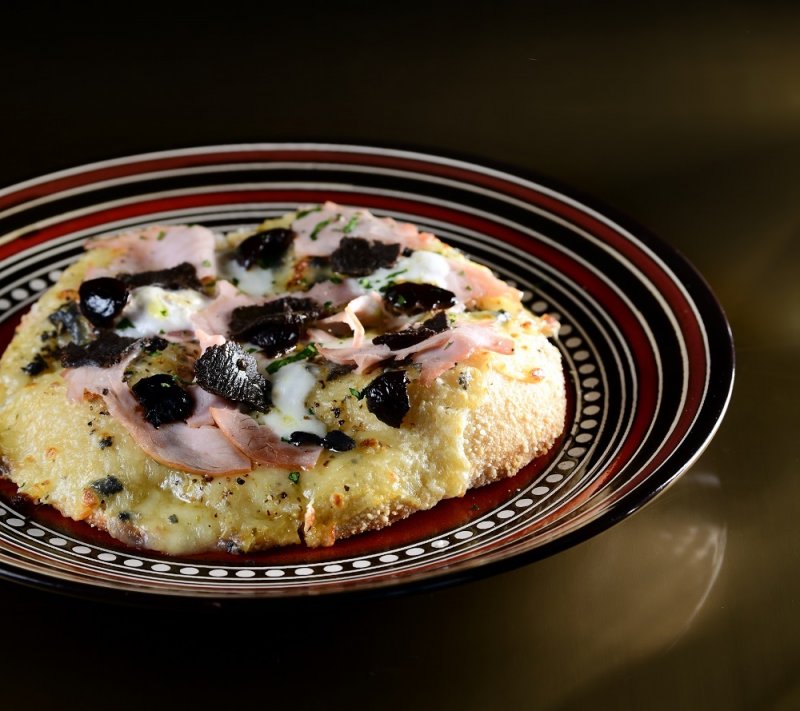 If ever there was a cuisine suitable for the frigid winter of Beijing, it is that of northern Italy. Carbohydrates in many forms, cold meats, cheese in abundance – what more do you need? It seems Frasca at Opposite House would tend to agree as they have just added a series of Northern Italian classics to their menu. Choose from dishes like Emilia-Romagna style gnocco fritto, fried dough balls served with speck ham, or canederli, a type of dumpling made from bread from Trentino-Alto Adige.
Of course, wines from northern Italy also make an appearance here. Meet between 6 and 8 p.m., Sunday to Thursday, to taste two wines by the glass purchased by the glass from the "Frasca Aperivino" menu.
Get hongbaos when dining in Mosto
Finally, a small hongbao case for CNY. Dine in Mosto between January 31 and February 7 and receive a hongbao (aka lucky red envelope) that could include 20% off your next meal, a glass of house wine or a free dessert.
READ: Michelin publishes its Beijing 2022 guide
Images courtesy of restaurants