As a child, Jeff De Boer, the son of a sheet metal worker, was fascinated by the collection of European armor at the Glenbow Museum in Calgary:

There was something magical or mystical in this empty form, which contained something. So what would it contain? A hero? Do we all have this in us?
After graduating from high school wearing partial armor he built for the occasion, De Boer made seven full suits, while majoring in jewelry design at the Alberta College of Art and Design.
A sculpting class assignment provided him with an excuse to craft armor for a cat. The artist had found his place.
Using steel, silver, brass, bronze, nickel, copper, leather, fiber, wood and his delicate jewelry-making tools, DeBoer became the cats' armorer, going from 50 to 200 hours producing each increasingly complex feline armor. A noble pursuit, but one that inadvertently created an "imbalance in the universe":
The only way to fix this problem was to do the same for the mouse.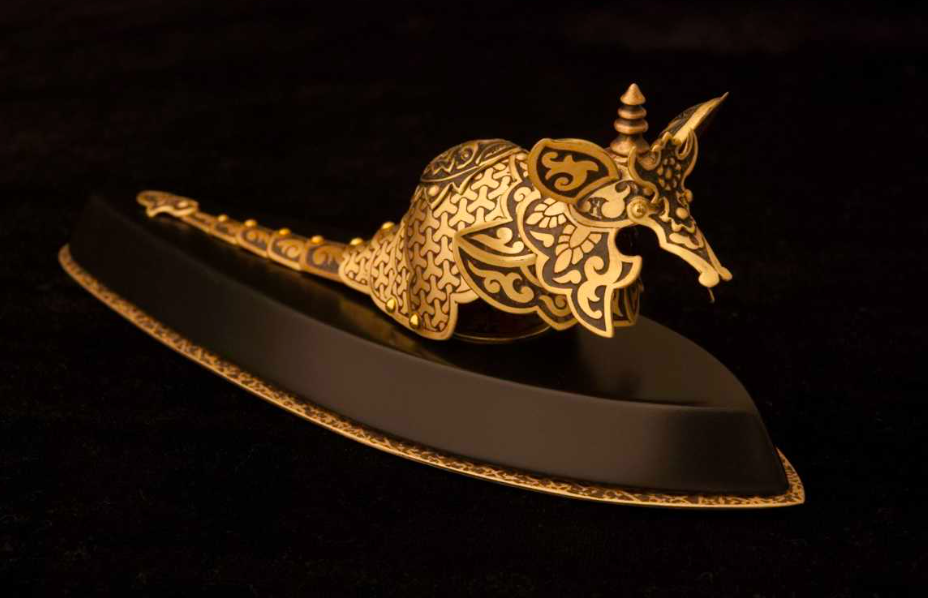 "Armor is a vehicle for transformation. It's something that only the hero would wear," notes De Boer.
David Petersen fans mouse guard will need no convincing, although no real mouse has had the misfortune to end up in one of his amazing bespoke creations.
Not even a taxidermy specimen, he revealed on the Do it our way podcast:
It's not a bad idea. The only reason I don't is because this hollow armor like you might see in a museum, your imagination will make it do a million more things than if you stick a mouse in it. I put armor on the cats. I can tell you it's nothing like what you think it's going to be. It's not a very good experience for the cat. He fulfills no fantasies about a cat wearing armor.

Although cats were his entry point, De Boer's sympathies seem aligned with the underdog — er, mice. Equipping lowly, hypothetical creatures with exquisitely crafted, historic protective gear is one way to push back against being perceived differently than one wishes to be.
Accepting an honorary Master of Fine Arts degree from his alma mater earlier this year, he described an armored mouse as a metaphor for his "continuing cat-and-mouse relationship with the world of fine art… a mischievous and rebellious being. who dares to compete on their own terms in a world ruled by cool cats.
Each small piece is preceded by painstaking research and numerous reference drawings, and may incorporate special materials like the Japanese silk haori-himo cord lacing the shoulder plates to the body armor of a samurai mouse family.
Other designs referenced Mongolian, Gladiator, Crusader and Saracen styles – the latter being perfect for a Persian cat.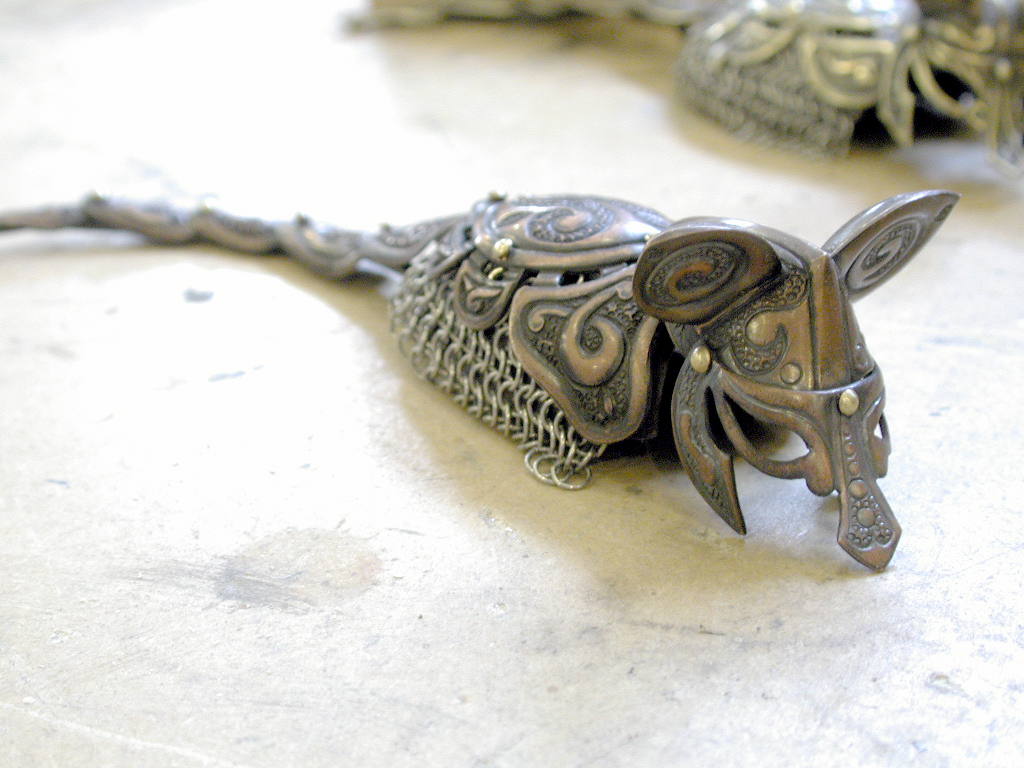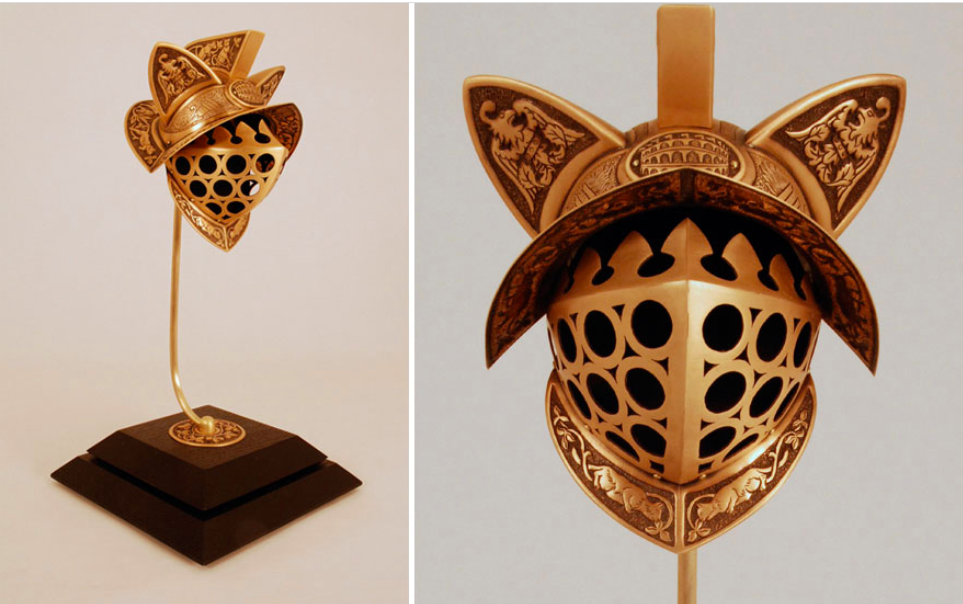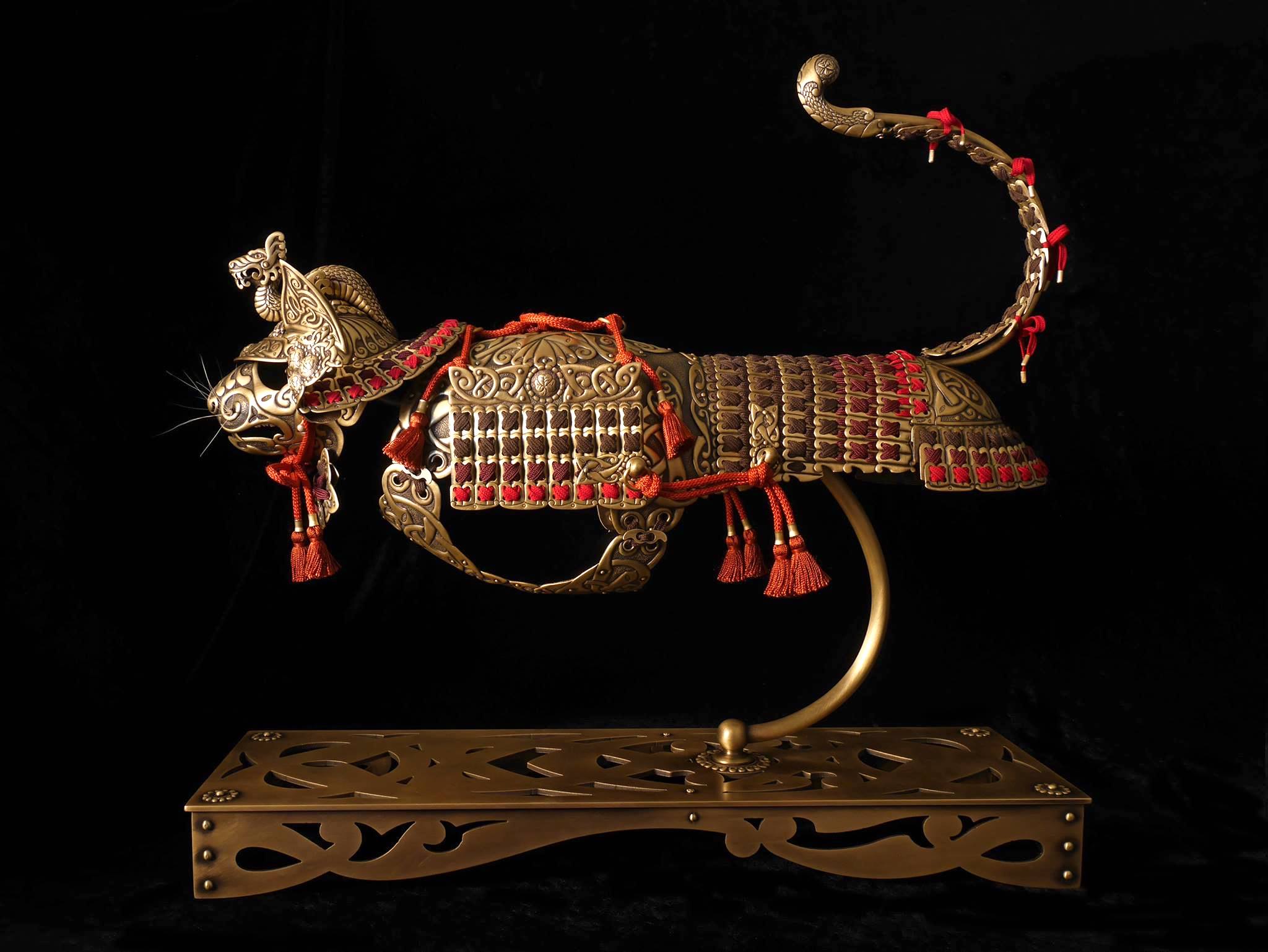 "I mean, 'Why not?'" he asks in his TED-x Talk, Village Idiots & Innovation, below.
His latest work combines elements of Maratha and Hussar armor into a veritable puzzle of tiny pieces.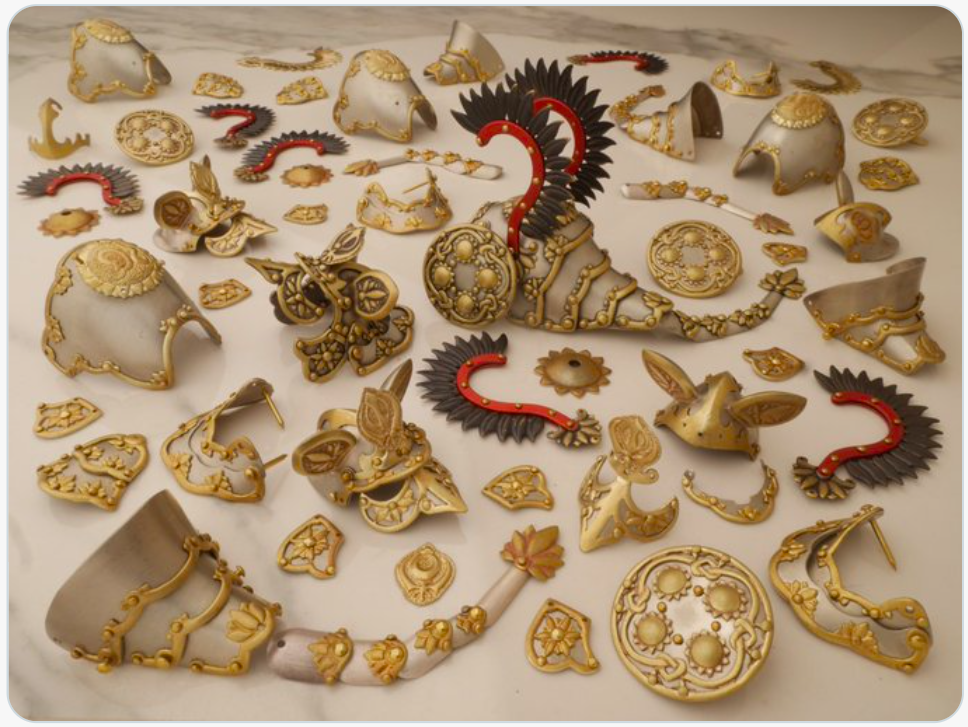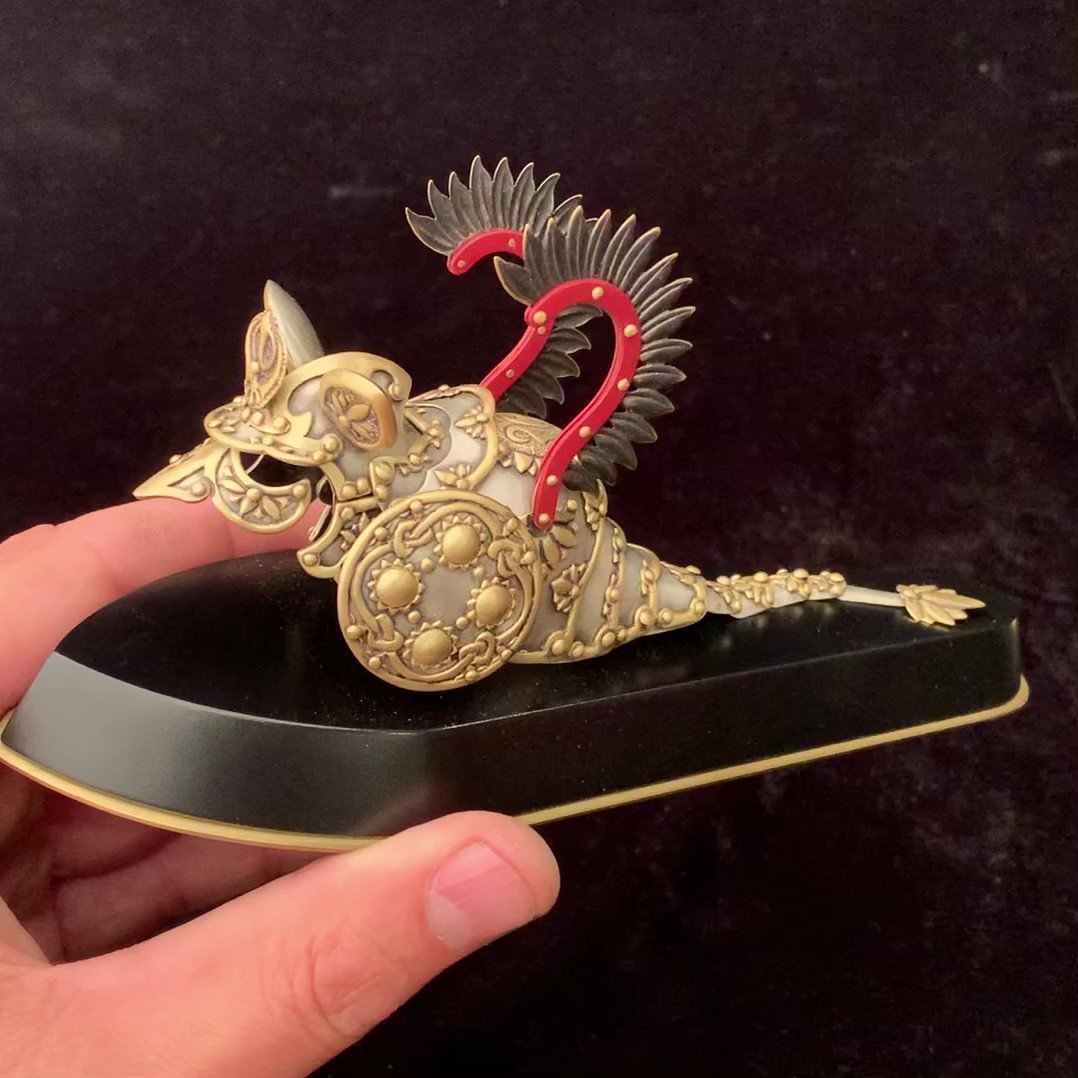 See more cat and mouse armor from Jeff De Boer on his Instagram.
Related content
What does combat look like in 15th century armour? : A surprising demonstration
Cats in Medieval Manuscripts and Paintings
A record store made for mice in Sweden, with albums from Mouse Davis, Destiny's Cheese, Dolly Parsley and more
– Ayun Halliday is the chief primatologist of East Village Inky zine and author, most recently, of Creative, Not Famous: The Little Potato Manifesto. Am here @AyunHalliday.